In recent thread on the Bordeaux Wine Enthusiasts forum asked people what they thought were the most overrated great growths. Several people suggested Château Lascombes. This prompted me, in the interest of science, to look at my cellar book to see if I had any. As it so happens, I did. And a bottle of 2000 Lascombes seemed just the ticket. Lascombes is a second growth Margaux that has had many ups and downs, shrinking to just over 20 hectares in the 1950s before it was resuscitated by Alexis Lichine and a group of American investors. It want from them to Bass Charington, the English brewers, then back to an American pension fund before its acquisition in 2011 by MACSF, a French insurance company specialised in medical employees.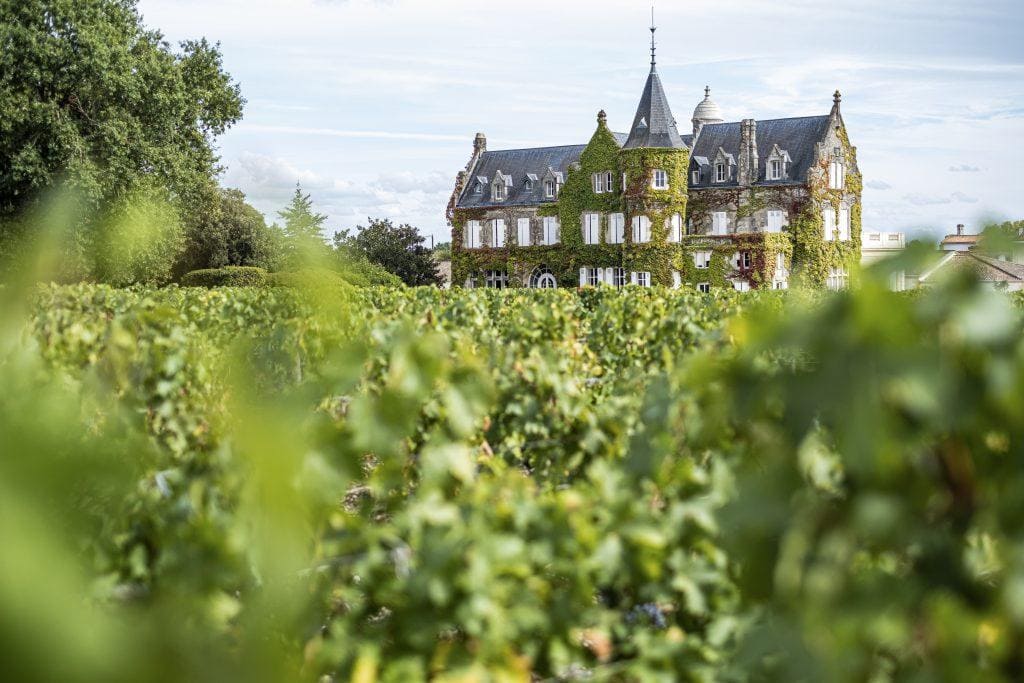 Lacombes now stands at 120 hectares, producing some 300,000 bottles a year, making this one of the largest estates in the Médoc, accounting for 12% of the entire Margaux appellation spread over five communes. Unlike its neighbors, Lascombes has a much larger proportion of Merlot (50%). In her book "Inside Bordeaux", Jane Anson downgrades Lascombes to third growths status. Without being overly critical, I think that is a fair evaluation, as borne out by the wine I tasted. However, it has to be said that this wine was made before either consultant Michel Rolland or the present manager, Dominique Befve took over. Both of them started in 2001.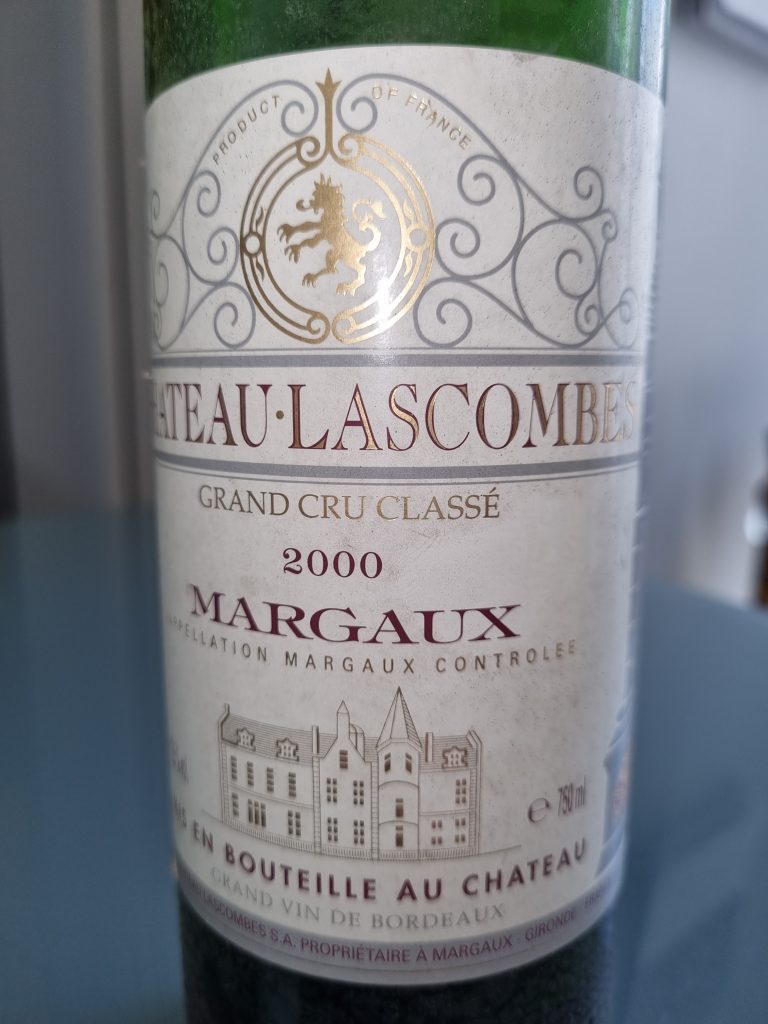 In all objectivity, 2000 Lascombes, even though from a very good vintage, did not achieve second growth status. The color was quite deep, with bricking pretty much appropriate for a 22 year old wine. The nose was the best part of this wine. However, its combination of graphite, blackcurrant, and humus components was reminiscent of more northerly appellations. The wine seemed still fresh on the palate, but rather dilute, going into grippy granular tannin. It suffered from a basic imbalance and was a little raisiny. The negative factor here was the marked acidity (almost sourness) and bitterness making this more acceptable with food than on its own. The aftertaste showed some candied black fruit.
On the whole, despite the tannic finish, I felt this wine would have been better a few years ago.
I have visited Lascombes several times with Danish wine writer Izak Litwar in recent years and the vintages I tasted with him seem seemed much improved. I will certainly be paying closer attention to Lascombes in the future. I also see that I have a bottle of 2005 and must think about opening it soon.