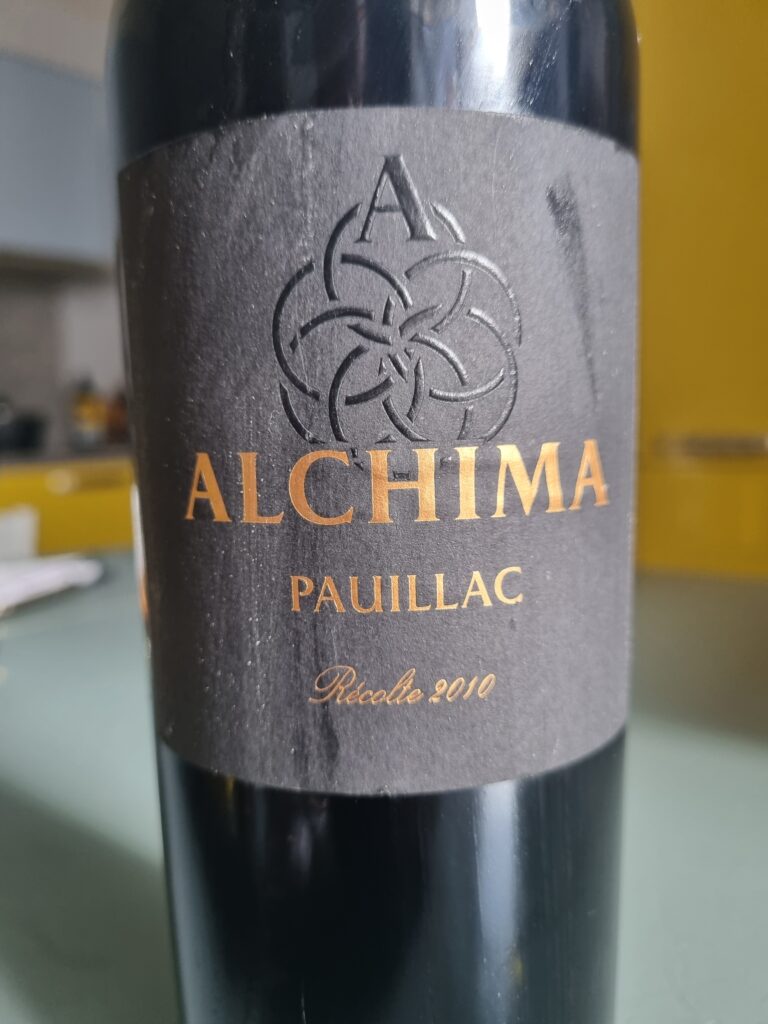 2010 Château Tour Sieurjean, Cuvée Alchima, Pauillac
This château, located in Saint Laurant, not far from La Tour Carnet and Larose Trintaudon, has 5 hectares of vines in Pauillac and 3 in the Haut-Médoc appellation. They produce 2,000 bottles a year of this prestige cuvée, consisting of 100% Cabernet Sauvignon aged for 24 months in new oak barrels.
Served blind to my better half, she took only a moment to ask: Pauillac?
This was a vigorous wine with cherry-vanilla aromatics and a lot of punch. There were black olive and herbes de Provence nuances on the aftertaste, as well as a marked oak influence.
An interesting discovery. If I had another bottle I'd give it more cellar time.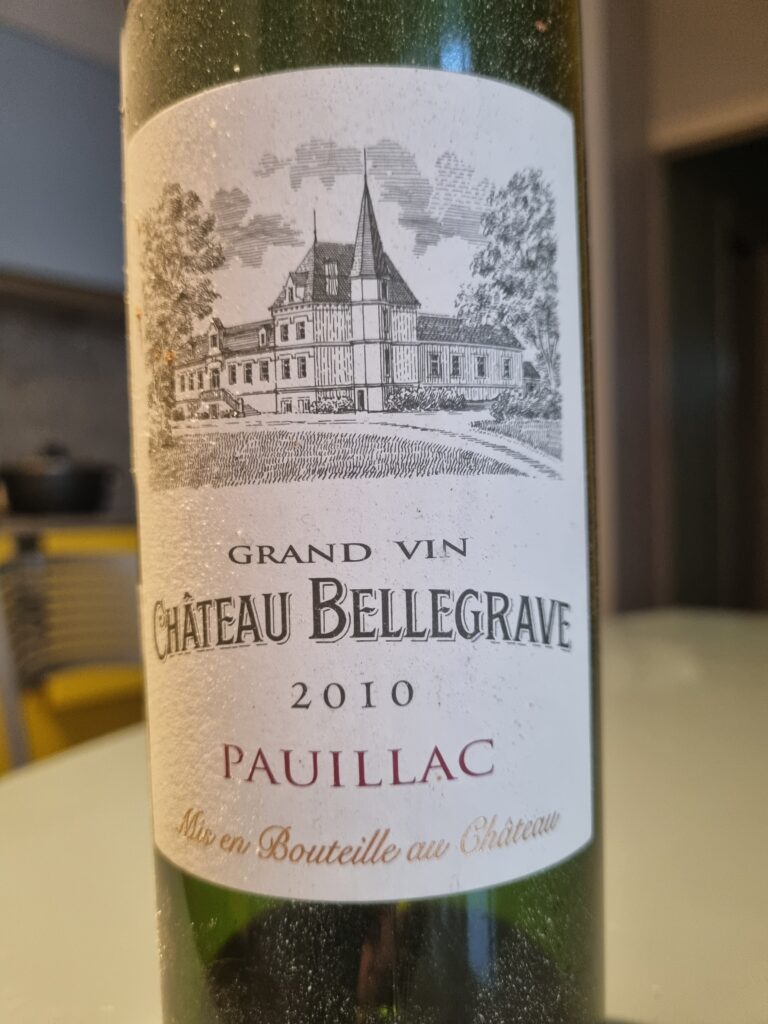 2010 Château Bellegrave, Pauillac
This 8.3 hectare estate is surrounded by Latour, Pichon Baron, and Lynch Bages.
85% of the Pauillac appellation is composed of great growths, so wines such as this are fairly rare.
The small château building is very attractive and has a beautiful garden.
This 2010 had a very deep, fine color and a relatively muted nose. It screamed Cabernet Sauvignon on the palate rather than terroir. I see that drinkers on Cellartracker are divided as to the wine's longevity. I tend to side with those who feel it is too young. There was an impression of alcohol even though the degree listed on the label was quite moderate.
There are many estates named Bellegrave, or variations thereof, so care should be taken not to confuse this with any other château, especially Château Bellegrave, 5th growth in Saint Laurent, AOC Pauillac.