The original Figeac estate consisted of over 200 hectares. Château La Tour Figeac, created as a separate entity in 1879, features an attractive small château whose turret, however, does not account for the name. This is due instead to an ancient tower that no longer exists. The estate was acquired by the Rettenmair family in 1973. Along with the von Neipperg chateaux (La Mondotte, Canon La Gaffelière, Clos de l'Oratoire, etc.), this is the only German-owned château of note in Bordeaux, which is surprising in light of Germany's economic might.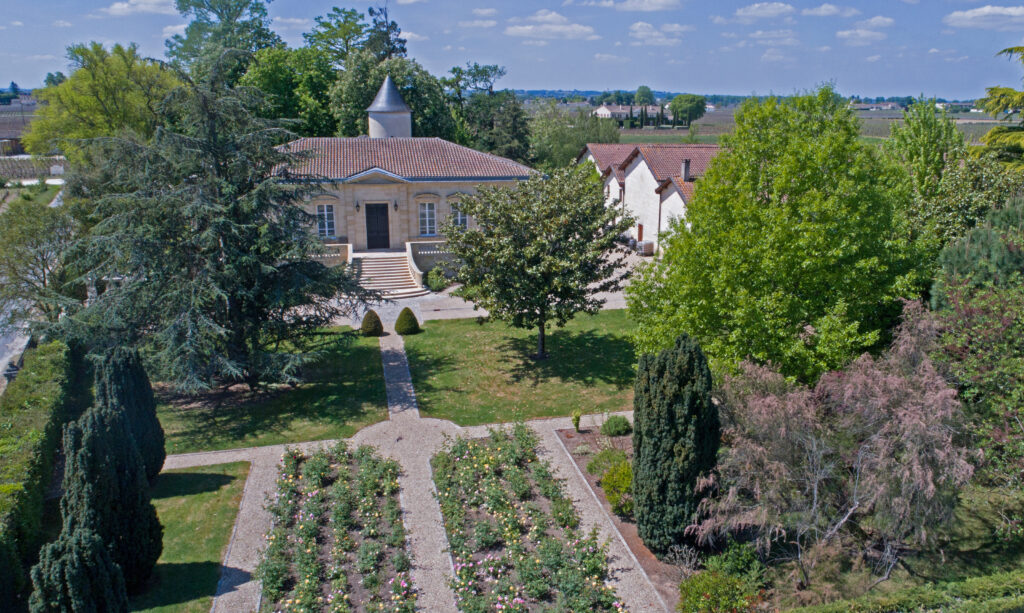 When I first started reading about the wines of Bordeaux, the western part of the appellation, where La Tour Figeac is located, was referred to as Les Graves de Saint Emilion. However, this is somewhat of a misnomer in that the gravelly section is really rather small compared to, let's say, the limestone plateau, and should perhaps not be thought of as constituting an entire sector. La Tour Figeac's soil is half gravel, the rest consisting of gravel and sand with a type of clay subsoil shared with Pomerol. In fact, the vineyard is adjacent such Pomerol estates as Beauregard and La Clémence. Furthermore, Corinne Lantheaume, who took me around, explained that Pomerol-like characteristics often come through in La Tour Figeac even when quite young. She pointed out that at tastings the wines clearly have a different flavor profile to those from the plateau, or elsewhere in Saint-Emilion.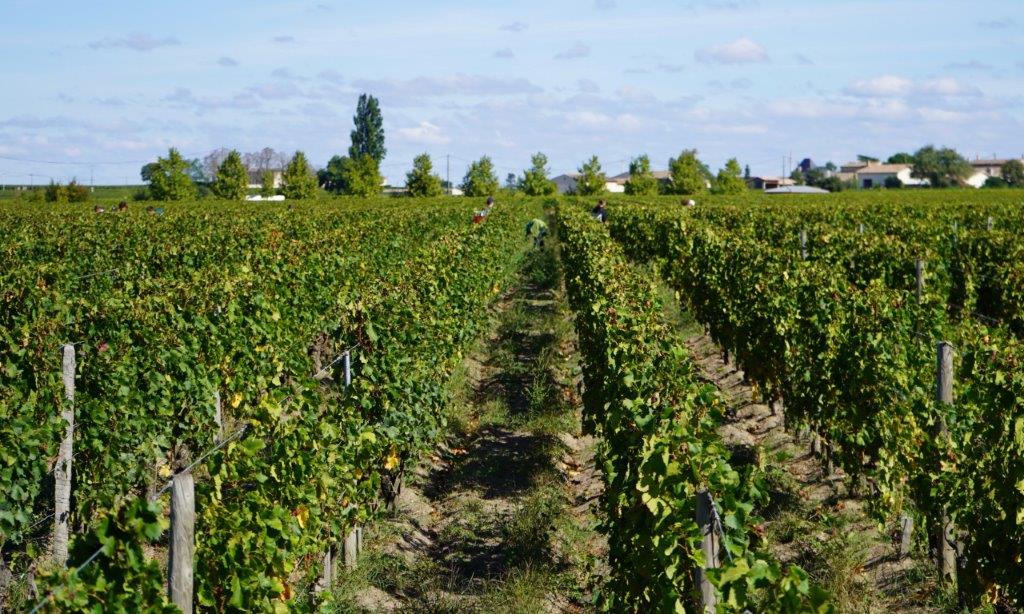 Although he spends a majority of his time in Germany, Otto Max Rettenmair perpetuates his family's passion for the estate. He has been general manager of La Tour Figeac since 1994, assisted by Pierre Blois, the on-site manager. Stéphane Derenoncourt's well-known firm has followed winemaking since 1997, and associate consultant Julien Lavenu (also present at Clos Fourtet and Larcis Ducasse, among other châteaux) has been in charge of winemaking since 2001.
La Tour Figeac has 14,6 hectares of vines, roughly 65% Merlot and 35% Cabernet Franc, although a change is being considered for the future (50/50). Vine density is 6,500 up to 8.000 per hectare depending on the plot. The vineyard has been managed according to biodynamic principles since 1997 and wine has been officially certified as organic starting with the 2021 vintage, although this is not trumpeted on the label. Average annual production amounts to approximately 60,000 bottles, including a second wine called L'Esquisse (a word meaning "sketch"). 

The cellar features wooden fermentation vats from Taransaud, 400 litre barrels, and amphorae, as well as more usual vessels. About fifty percent of the crop is aged in new oak.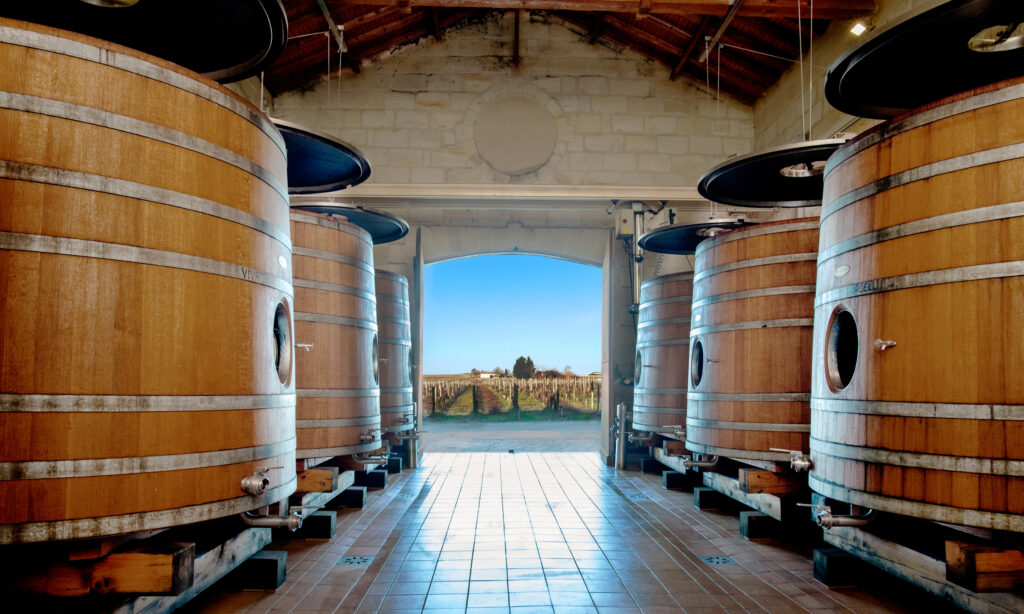 La Tour Figeac has been a classified growth of Saint-Emilion from the very first (1955), a survivor of all the storms surrounding this controversial hierarchy.
Corinne Lantheaume was very matter-of-fact about this, but confirmed that it was worth the considerable effort on several fronts (prioritizing quality, submitting nightmarishly complicated application documents, etc.) to maintain their rank.
Madame Lantheaume was kind enough to arrange a vertical tasting for me. She suggested going from oldest to youngest, and I went with the flow.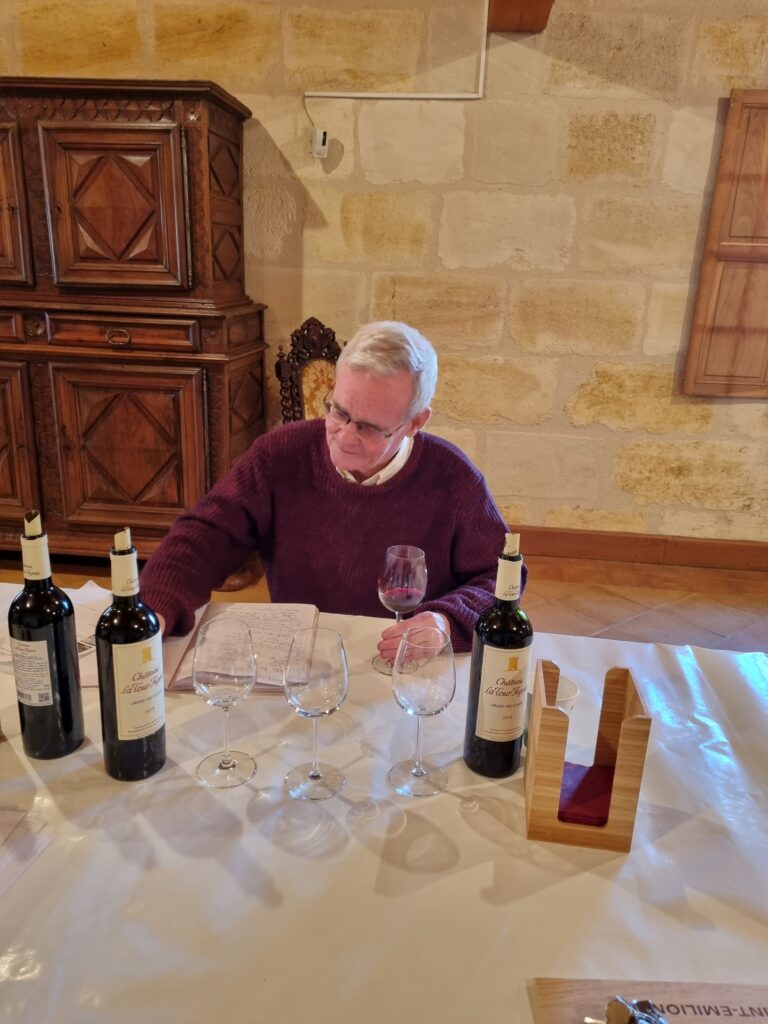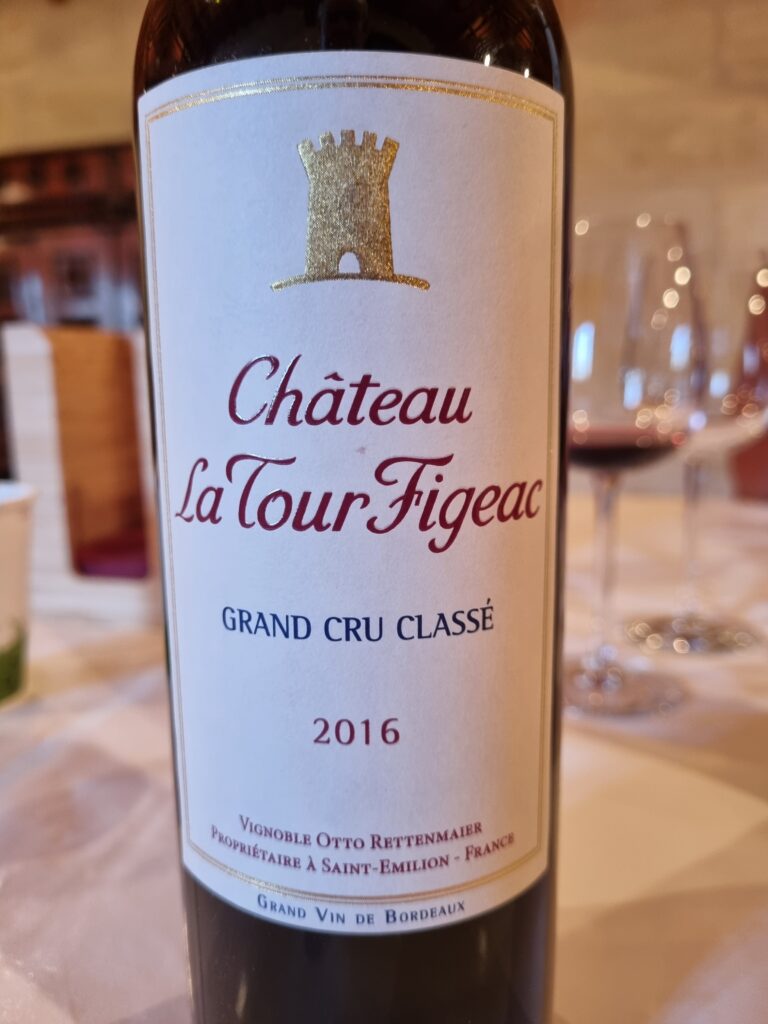 2016 La Tour Figeac
(70% Merlot, 30% Cabernet Franc)
Bright warm cherry red color. Soft cherry-vanilla nose showing good oak and some candied red fruit. Liquorice component on the palate along with great black fruit nuances. Penetrating, but with a gentle grip and not overly alcoholic. Hints of violet on the long delicate aftertaste with fine-textured tannin. Delightful.
2018 La Tour Figeac
(70% Merlot, 30% Cabernet Franc)
Deep satisfying color. Nose of perfumed talc, wild berries, oak, and ripe Merlot. Very broad-based and big on the palate with velvety tannin. Layered flavors and quite fresh. Strongly marked by barrel ageing at this stage, but with excellent potential.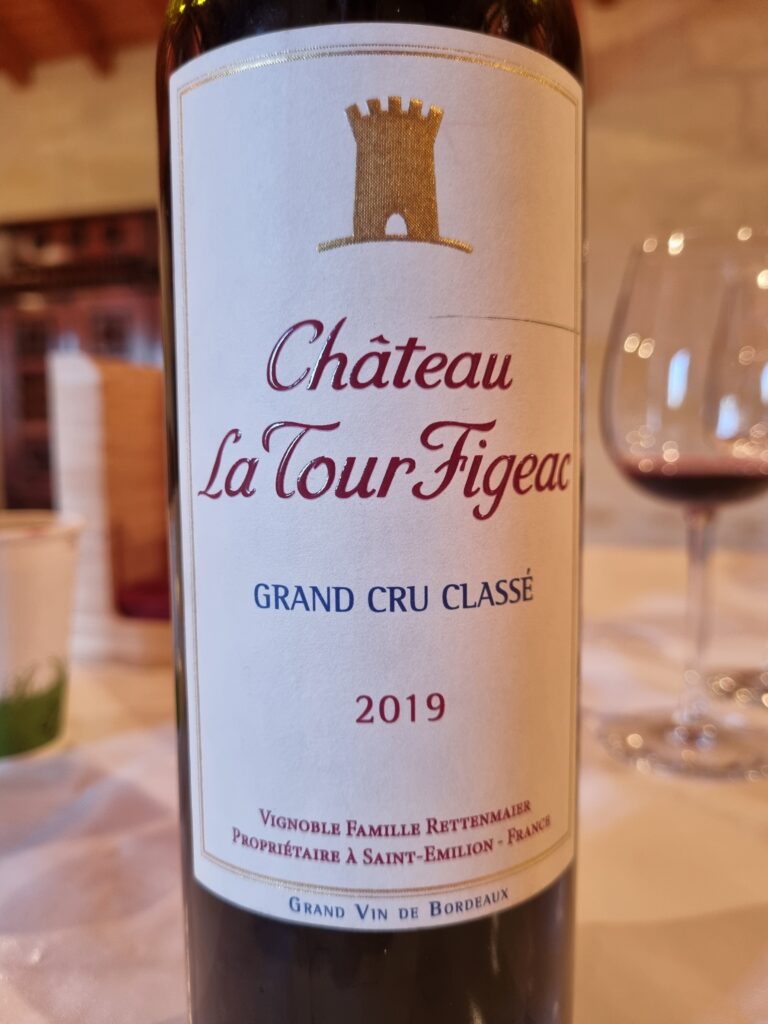 2019 La Tour Figeac
(65% Merlot, 35% Cabernet Franc)

Good deep color showing some purple. Fresh and subtle berry, brambly nose. Seemingly sweet bouquet. Big and round on the palate, maybe a touch hollow in the middle, but compensated by tart freshness on the aftertaste. Plush, with coffee, spice, and kirsch aromatics. Tannin and alcohol come through on the finish. 
2020 La Tour Figeac
(70% Merlot, 30% Cabernet Franc)
This was tied with the 2016 for best wine of the tasting for me. To be sure of this, I went back and retasted it at the end. Regal color and a nose of graphite and deep pure black fruit. Already very promising bouquet at this stage. Rich, with sensual cherry and blackcurrant flavors on the palate, while showing good acidity on the finish. Great balance, class, and length.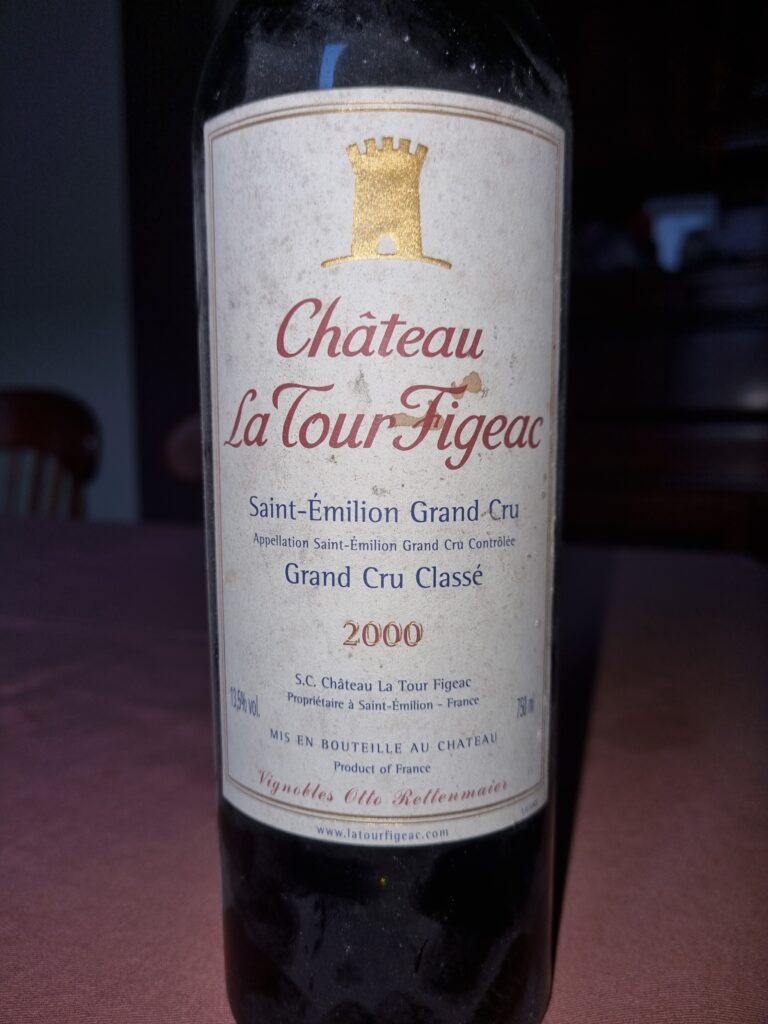 However, this is not the end of the story. My reason for visiting La Tour Figeac in the first place, other than the fact that I had never been there before, was a bottle of the 2000 vintage I had in the cellar and was itching to open. I thought that tying in an appraisal of young wines with an aged version from a great vintage would make for a worthwhile report. 

I am pleased to say that 2000 La Tour Figeac left a very favorable impression. I served it at a dinner at my house and so did not take detailed notes, but I have a fine memory of a wine with a very dark color (younger than its years), a mature nose of black fruit, and a long rich aftertaste belying its age. 
All in all, I was delighted to become better acquainted with this excellent Saint Emilion.