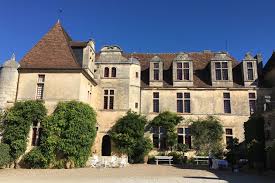 Château le Grand Verdus is a well-reputed centuries-old estate located in Sadirac, equidistant from Bordeaux and Libourne. This large vineyard (120 hectares) produces wines sold under the Bordeaux and Bordeaux Supérieur appellations. The château makes a range of wines including an unsulfured red, an orange-type Sémillon, and a small quantity (for Bordeaux, i.e. 6,000 bottles) of a varietal Cabernet Franc.

The latter caught my eye because it is fairly rare to see a Bordeaux made from this grape variety alone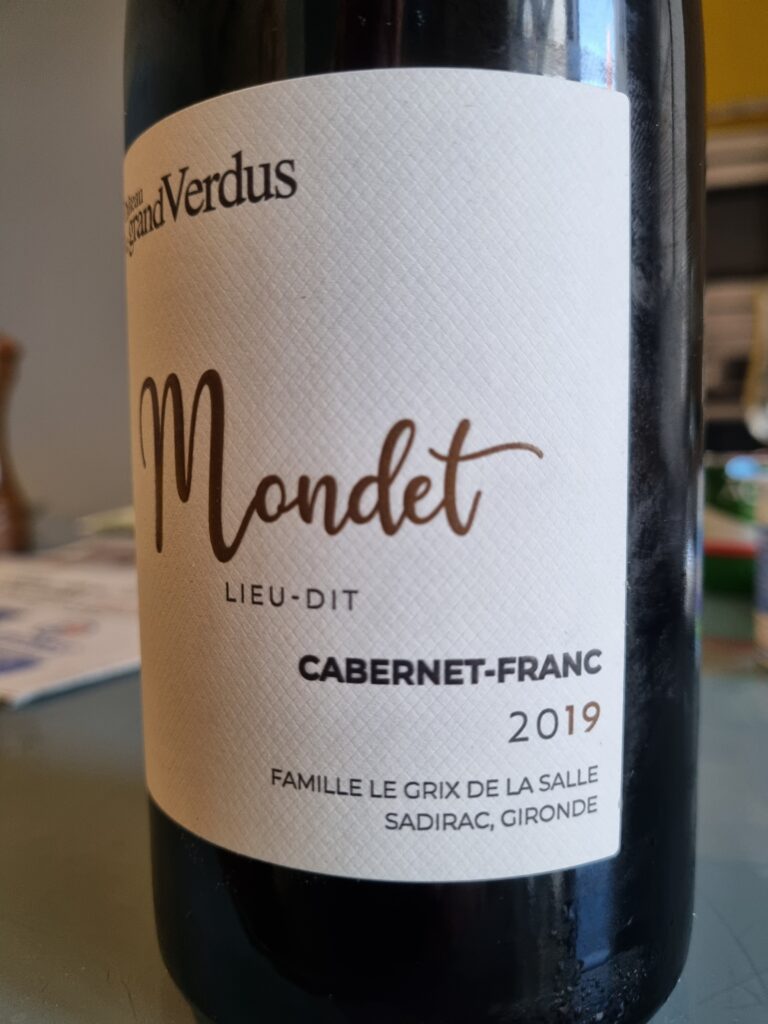 The salesperson in a shop where I bought the wine explained that it was easy-going and to drink young (he said, c'est très glou-glou). Seeing as we are in the middle of a heat wave (40° C yesterday), I thought that suited me just fine. In view of the grape variety, I was expecting a wine similar to a quaffable light red Loire made from the same grape.
But this was not the case. The wine had a very dark color, which was the first difference compared to a Chinon or Saumur Champigny. The nose showed some attractive cherry and even kirsch notes, but was not very pronounced. However, the comparison with the Loire really fell apart on the palate because this was unmistakably Bordeaux, full-bodied with tons more tannin and considerable grip – definitely a wine to enjoy with food rather than casual sipping. There was also a ferrous quality. Served cool, the 14° alcohol was nevertheless obvious.
The brother of a red Loire this was not. More like a first cousin once removed.

Would I have guessed this was a Cabernet Franc if served blind? Probably not because I did not find the grassy quality and light body I associate with that variety. Still, it was a fun experience at a reasonable price.