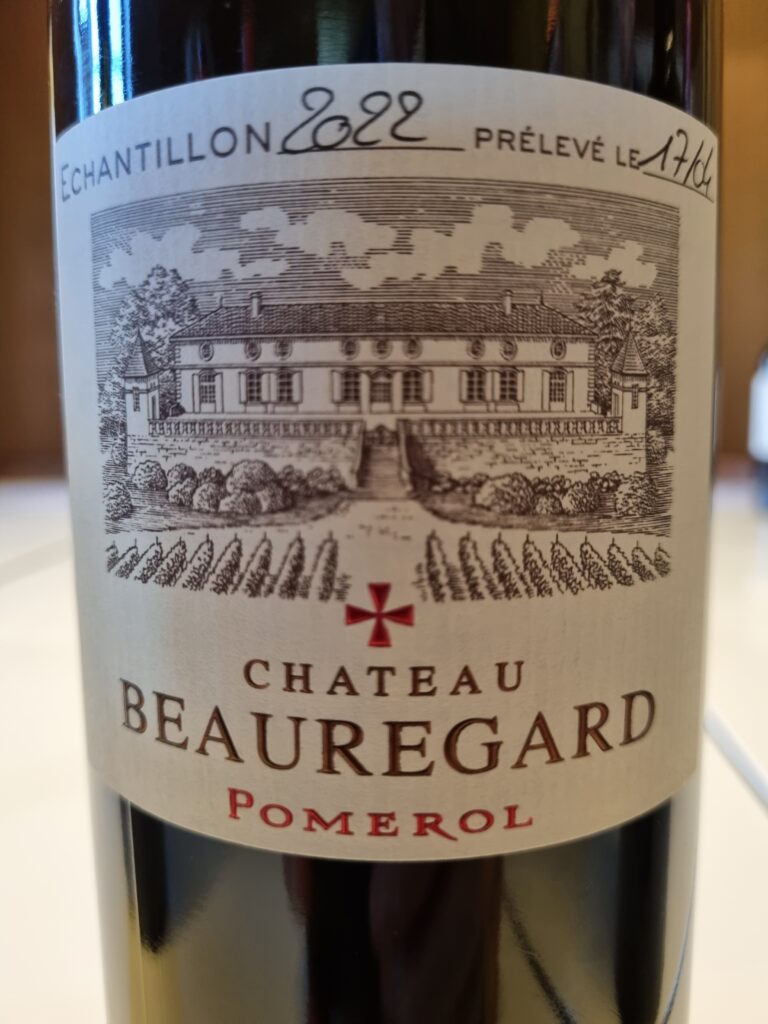 Beauregard
N: Muted at this time, but what there is is very encouraging.
P: Big mouthful. Sleek and unctuous. Very Pomerol, but lacks a little oomph. Rubbery tannin.
Good plus.
Bellegrave
N: Sweet, plummy, bordering on confected.
P: Very unctuous, upfront, a Dolly Parton of a wine. Rather flabby and top-heavy. An anomaly in the appellation. So strong and rich that it will call for strongly flavoured food.
Good.
Bourgneuf
N: Rather unexpressive at this time, but showing blueberry jam aromas.
P: Blueberry aromatics on the palate as well. Paradox between freshness and some alcoholic heat. Big mouthful of wine almost New World in style. Really rich.
OK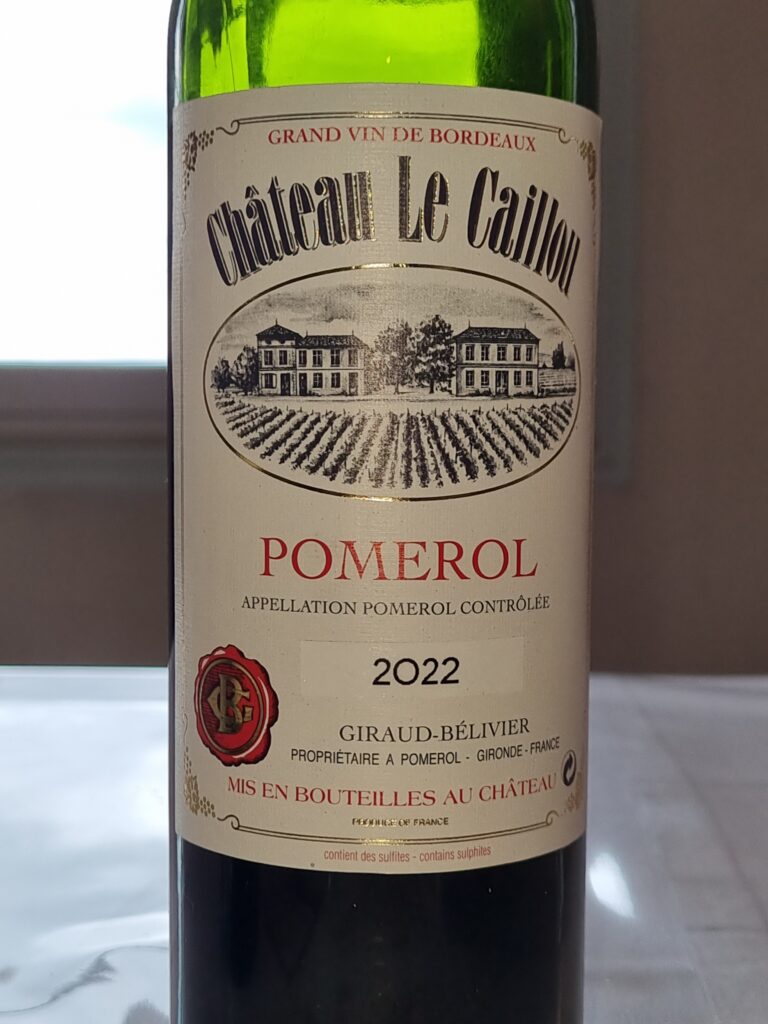 Le Caillou
N: Plummy and somewhat spirit, but a little dumb at this time.
P: Chunky mouth feel with fine archetypal Pomerol tannin going into some hardness, followed by a surprising about-face to become soft again.
Good.

Certan de May
N: Licorice and berry aromas.
P: Very soft and caressing mouth feel leading into velvety tannin. Lacking a little acidity, but the quality of the tannin is what's important here. Some chocolate overtones. Already melts in the mouth. Seems too oaky now, but give it time.
Good plus.

Le Chemin
N: Berry blossoms and ripe black fruit.
P: Very representative of its appellation. Starts out rich, then dips, then returns with good quality tannin as well as licorice and floral components on the tail end.
Good.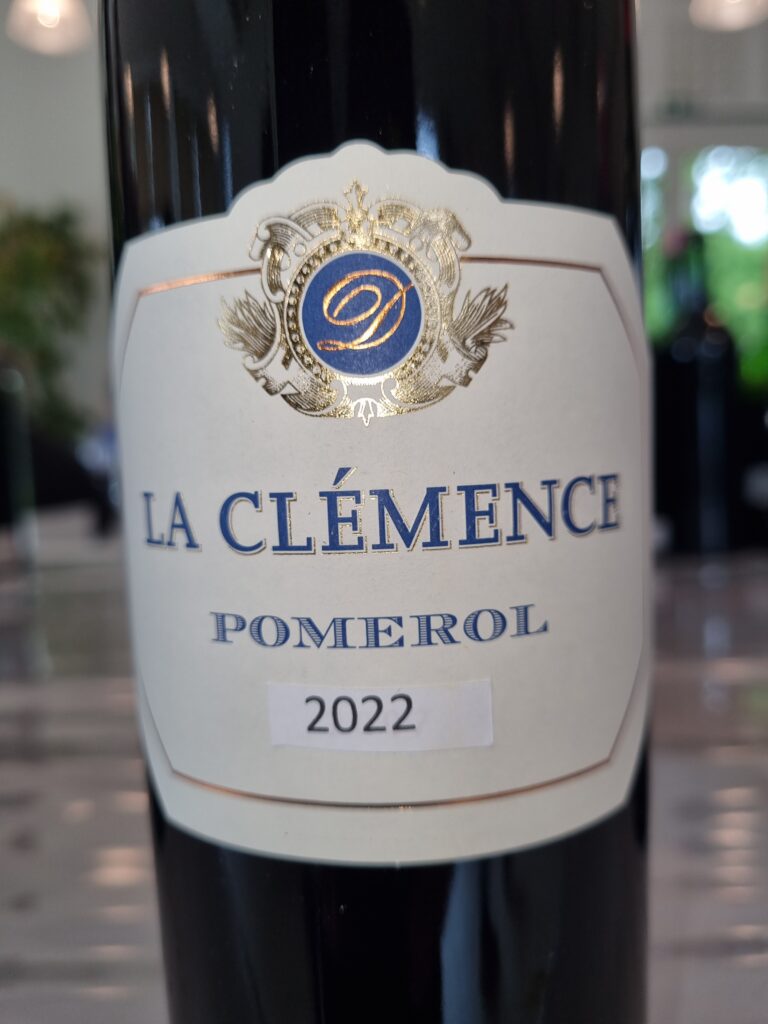 La Clémence
N: Sweet, but not very forthcoming.
P: Starts out quite round, but then goes into strong acidity. Does not seem balanced at this stage, but can obviously be transformed with age in barrel and in bottle. Only 600 cases are produced a year. Owned by the Dauriac family of cru classé Destieux in Saint-Emilion.
OK

Clinet
N: Tasted alongside L'Ecuyer, this seemed even more typical of fine Pomerol. Empyreumatic Merlot overtones with a hint of menthol and some very refined and welcome spirity aromas.
P: Compact with great acidity. Blueberry flavors spread out beautifully on the palate. Sensual, but classy tannin. Less modern in style than some previous vintages and quite delicious.
Very good.

La Commanderie
N: Closed at this time, but there are some intriguing dark chocolate nuances.
P: More akin to a Lalande than a Pomerol and definitely light for this vintage. Marked acidity, but this buttresses the long textured aftertaste which features rubbery notes that redeems the wine as a whole.
Good.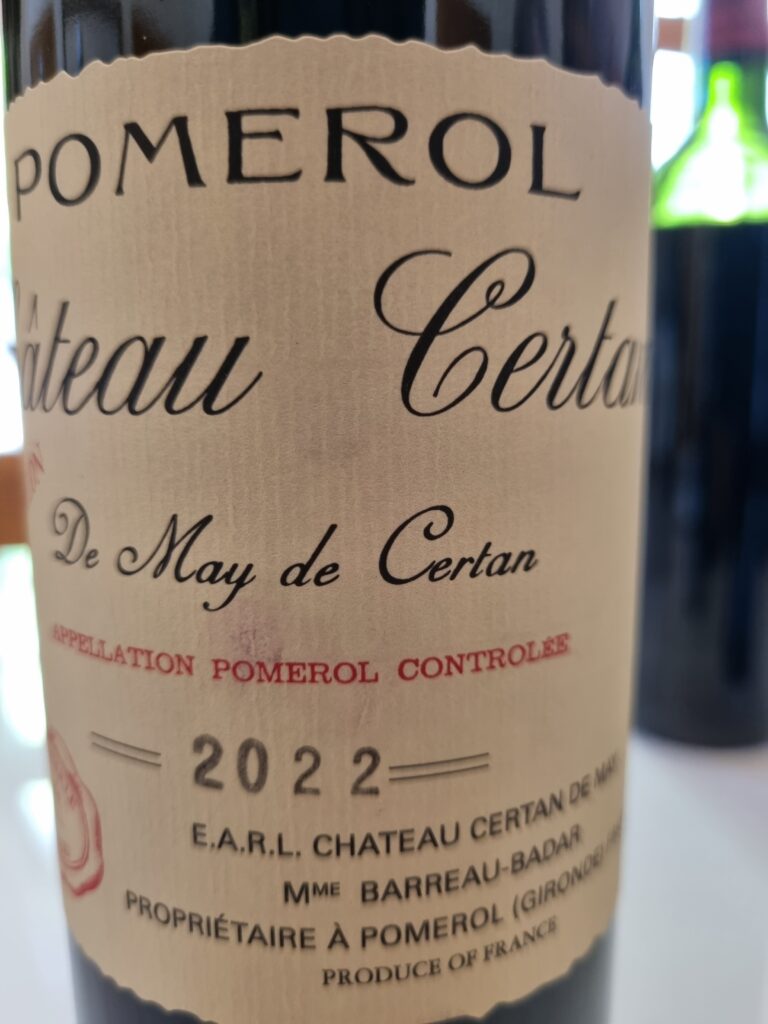 Certan de May
N: Wonderful nose of licorice and forest fruit.
P: Very soft mouthfeel leading to velvety tannin. Seems at first to lack acidity, but tannin steps in to give definition and structure. Dark chocolate nuances and the wine melts in the mouth at this early stage.
Very good.

La Conseillante
N: Creamy, both from the oak and the terroir, with some raspberry aromas.
P: This creaminess comes through on the palate as well. Soft and caressing, with super round tannin. The flavour progresses seamlessly step by step into a saline and mineral aftertaste.
Very good.

L'Ecuyer
N: Subtle and inky with a touch of menthol.
P: Fresh and vibrant with fine velvety tannic texture. Violet and chalky nuances, along with an impression of tar and incense. A little dry and oaky, but give it time.
This estate had just been acquired by Ronan Laborde of Château Clinet.
Good plus.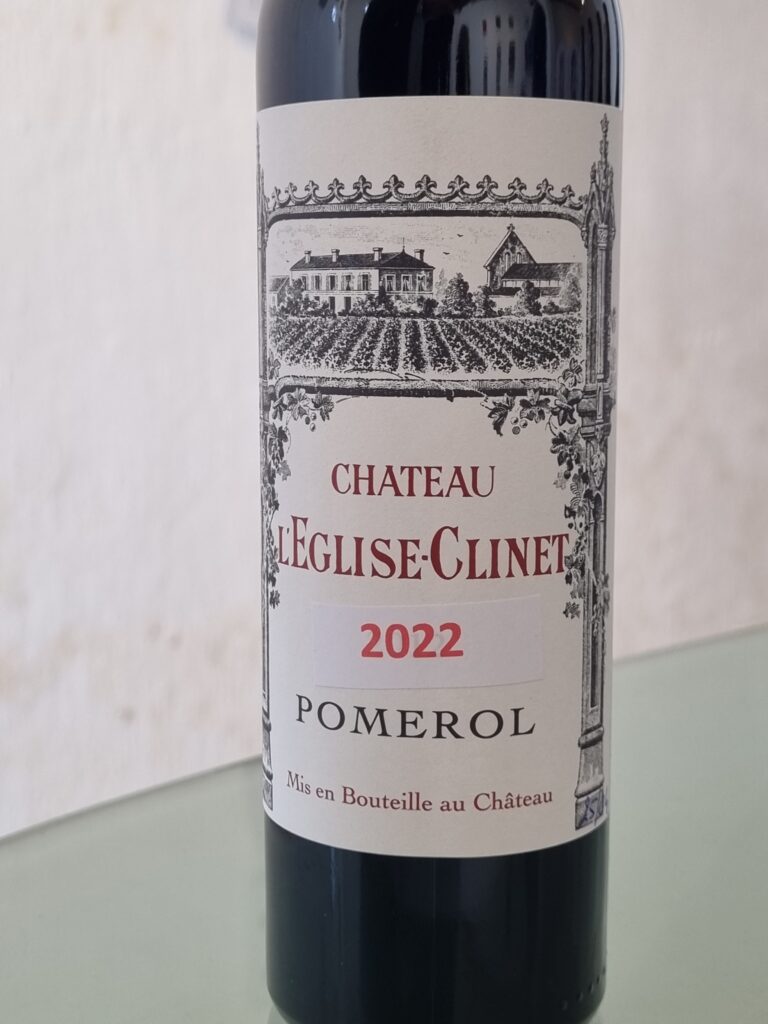 Eglise Clinet
N: Very empyreumatic with good fruit to match.
P: Toasty oak with a good tight structure. Tight and resonant, with tertiary notes just emerging. Slightly spirity. Velvety tannin. Uncompromisingly Pomerol that needs plenty of time. Some black olive nuances on the aftertaste.
Very good.

Evangile
N : Shy, but promising.
G: Chunky and tightly wound, with goods structure and soft tannin. A wine of character that will undoubtedly show even better as time goes on.
Good plus.

Feytit Clinet
N: Toasty oak, but rather too much of it. However there are perfumed red and black fruit notes in the background.
P: Very round, but also a little dilute and hollow. Needs retasting at a later date. Prior experiences with this wine lead me to believe it will show much better later on.
OK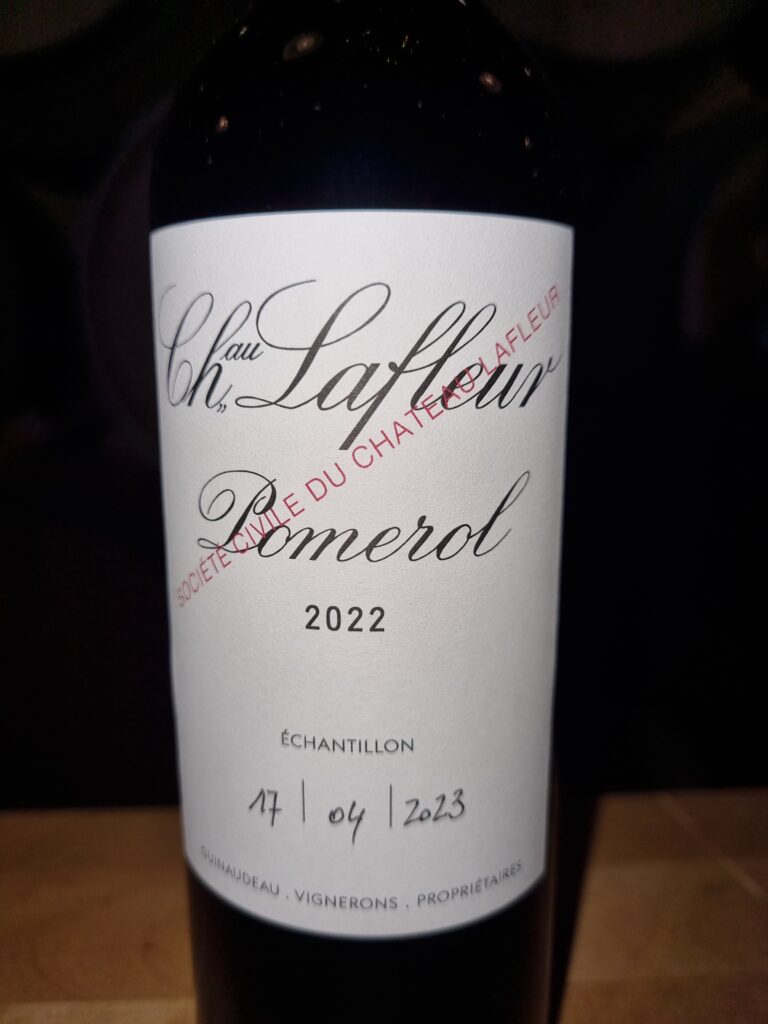 La Fleur
N: Closed and reduced at tasting.
P: Some gas in a wine that was clearly not in an ideal place to be appraised. This wine, one of the finest in Bordeaux, illustrates how difficult and risky barrel tastings can be. Normally exquisite, it was simply not showing well. But I'm willing to bet it will be sublime down the road if its track record is anything to go by.
Not rated.
La Fleur Pétrus
N: Very delicate with elegant truffle notes so sought-after in the best wines of Pomerol.
P: Big and spreads out wonderfully on the palate. Seems slightly dilute at first, but the aftertaste gives an added dimension to the wine. There's a sensual texture to the tannin here and it coats the palate deliciously.
Good plus.
Hosanna
N: Pure and upfront with rich berry and brambly aromas.
P: Dense and concentrated. Quite soft with lots of finesse, but also a great deal of character. Broader and slightly more hollow than La Fleur Pétrus. A virile wine.
Good plus.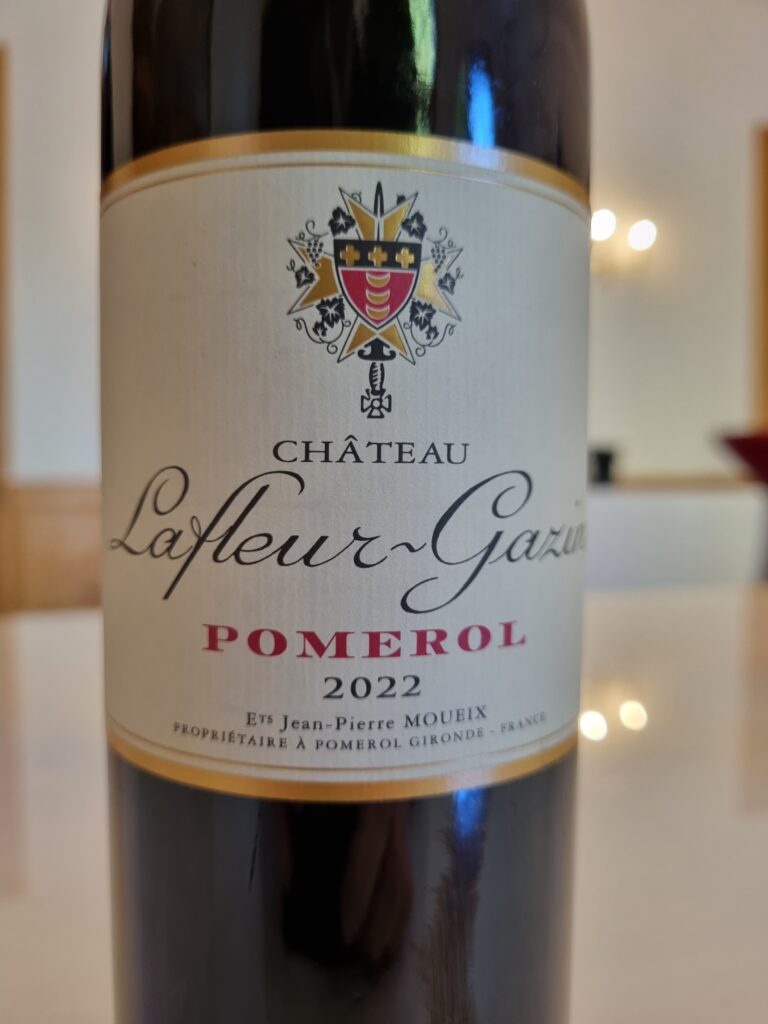 Lafleur Gazin
N: Sweet and simple.
P: That "sweetness" is reflected on the palate as well. Displays its charms brazenly, but these disappear into a short aftertaste. Reminds me more of the better wines of Lalande more than a Pomerol.
Good.
Lagrange
N: Subtle black cherry aromas with iron filing nuances.
P: Round and compact, backed up by good oak. The only flaw is the short aftertaste. However, a fine representative of the Pomerol appellation, i.e. very typical. Some empyreumatic (burnt rubber) flavors.
Good plus.

Mazeyres
N: Bramble bush, with deep fruity aromas.
P: Heavy mouth feel with a vanilla/almond flavor often found in Pomerols. Vinous, but lacks finesse. Will be enjoyable young.
Good.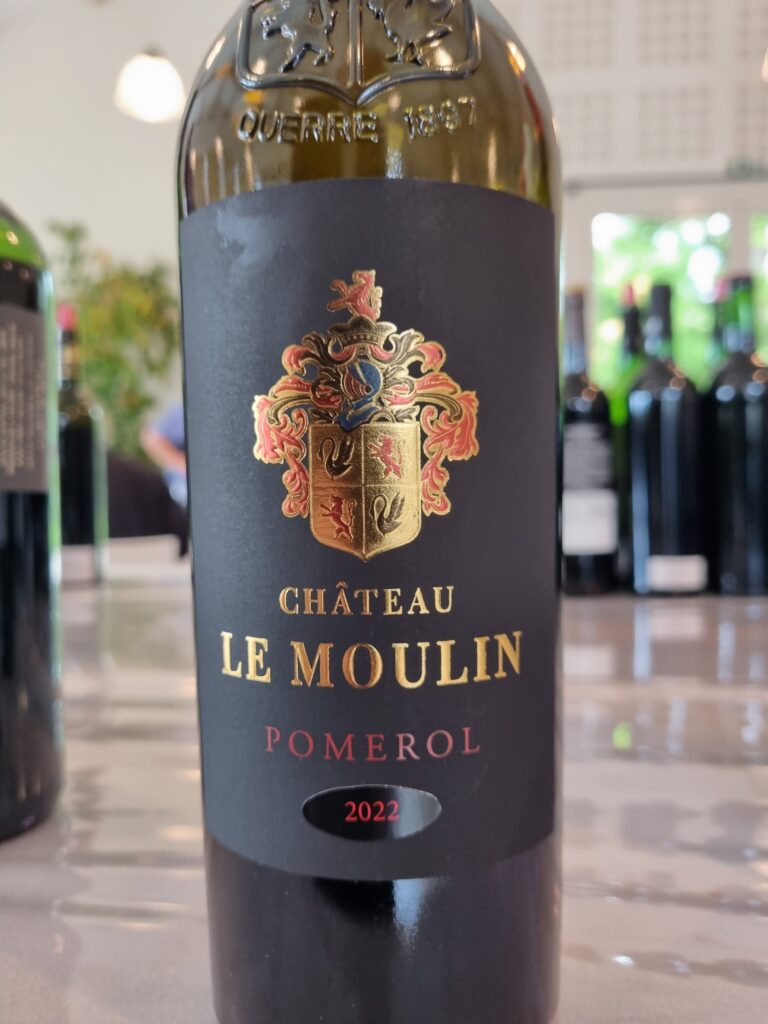 Le Moulin
N: Good oak overlaying discreet black fruit.
P: A flashy wine that is rich, but somewhat topheavy. A little green and hot at this time.
OK
Petit Village
N: Soft bouquet reminiscent of cherry cough drops and black fruit.
P: Quintessentially Pomerol. Some anise. Just a little weak on the middle palate, but showing good acidity and uplift into a fine finish. Seems slightly dilute up until that fairly assertive aftertaste.
Good plus.

Pétrus
N: Very subtle bouquet with violet nuances and some mint.
P: Simply wonderful texture. Creamy, chalky, and balsamic with plush tannin and an aftertaste that does not let up. My notes say "so goddam soft". However, that does not preclude a monumental structure. Will take decades to reach its apogee. Not unduly wowed by price or reputation, I honestly found this to be the top wine of all I tasted from the 2022 vintage.
Superlative.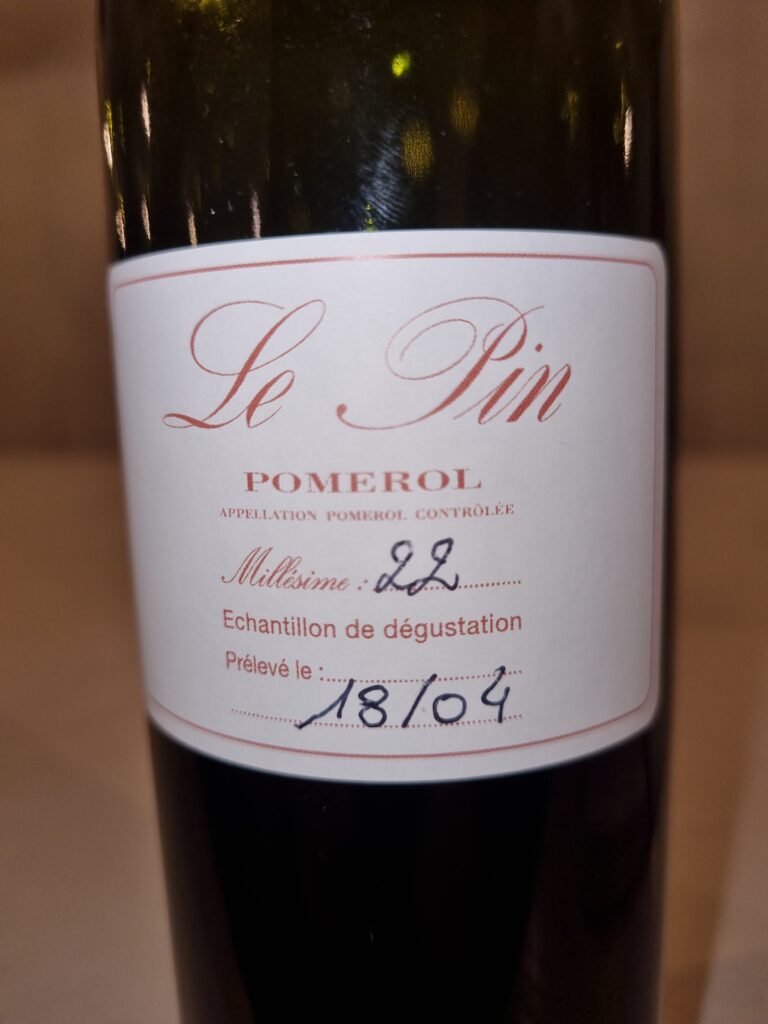 Le Pin
N: Sophisticated bouquet with hints of both fresh berry fruit and dried fruit.
P: A tour de force achieving a tremendous balance between a sensual, melts-in-your-mouth texture and a superb structure. A tad austere, but a majestic Pomerol.
Very good.
Plince
N: Vanilla, almond, inky, fine, and delicate.
P: Rich, swish, and silky with surprising acidity on the finish, which is nevertheless rather short and with oak that is too prevalent at this stage. A touch of bitterness on the finish. The palate does not quite live up to the promise of the bouquet.
Good.

Renaissance
N: Fine soft Pomerol nose with violet overtones. Penetrating without being aggressive. Some alcohol discernible.
P: Big mouthful of wine 1,000% Merlot. Spherical. Huge, then dies down by degrees. Tasted just after Vieux Château Certain, this suffered from the comparison, but it is a very good wine.
Good plus.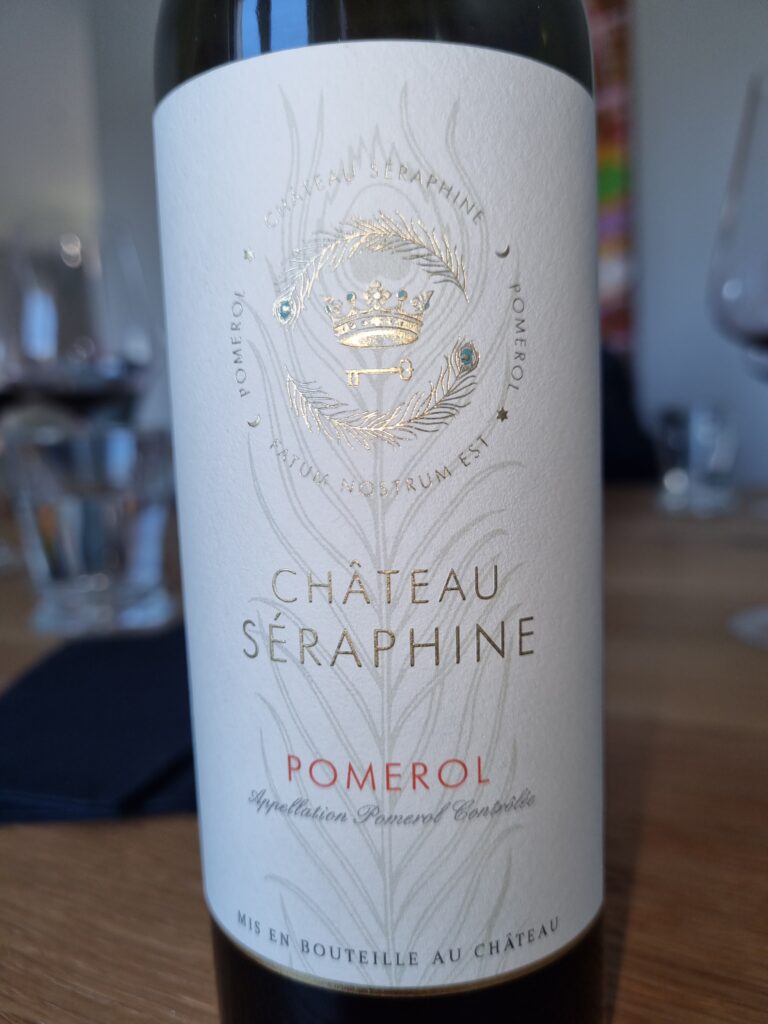 Séraphine
N: soft bouquet with hints of talcum power and flower petals.
G: Rich mouthful with sweet fruit into a fresh zingy finish. Lip-smackingly good.
Very good

Tailhaus
N: Some violet, but also some lingering fermentation aromas.
P: On the delicate side. This estate is on the outskirts of Libourne. Tasty, with a cool ethereal aftertaste.
Good plus.

Trotanoy
N: Markedly floral with engaging deep fruit
P: Sinewy with a marvellous velvety texture and a lovely long aftertaste. Weighty with excellent ageing potential. Tightly wound. The opposite of an easy-going fat Pomerol.
Very good.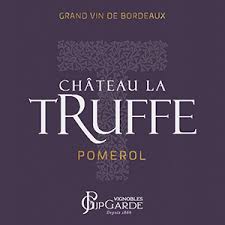 La Truffe
N: Despite the name, there are no truffle notes on the bouquet, which is simple and attractive.
P: Rich, typical Pomerol with a delicate flavor profile. Excellent follow-through. Deserves to be better-known. Delicious. By the way, this wine does not have, nor has it ever had, truffle aromatics. The etymology of the place name is lost in the mists of time.
Very good.
Valois
N: Fresh, engaging, deep.
P: Very rich with strong violet overtones. A wine for Merlot lovers. That violet flavor goes on and on! A little obvious, but attractive.
Good.

Vieux Château Certan
N: Inky, soft, and deep with violet overtones.
P: A marvelous texture with great acidity to match. Raspberry flavor and suave tannin that coats the mouth. The aftertaste is pure magic and there is some minerality among the plushness.
Very good.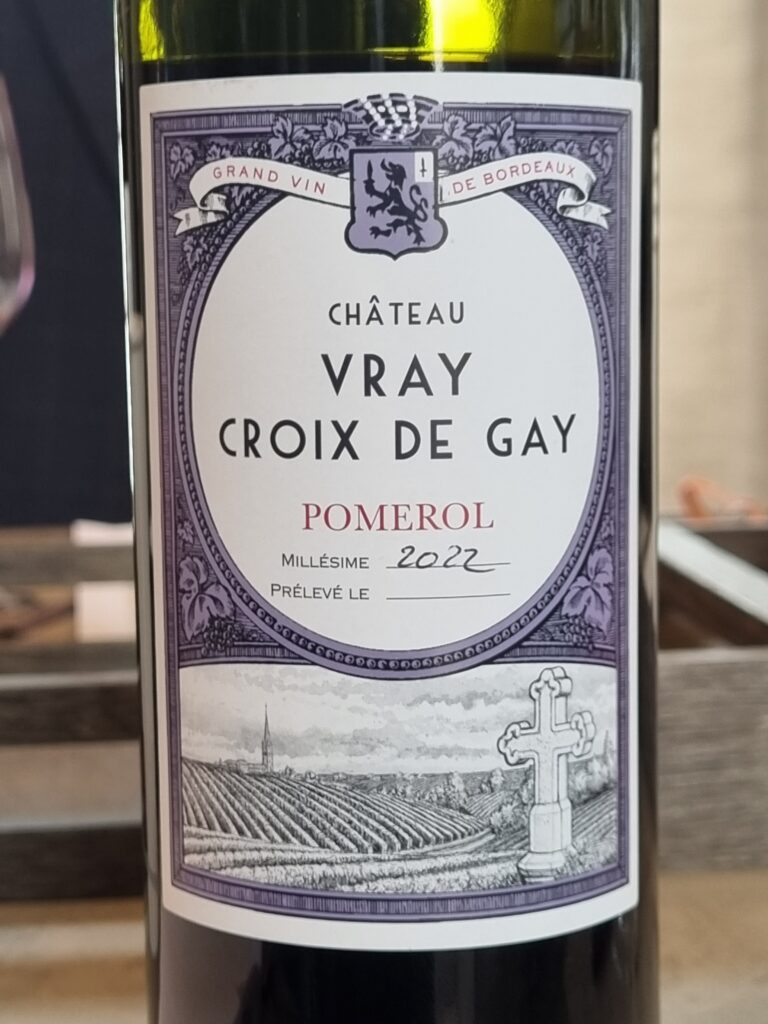 Vray Croix de Gay
N: Rich with interesting facets of berry fruit just coming to the fore.
P: Sweet and round with vanilla/almond flavors. Good follow-through and length. A serious wine.
Good plus. This estate was just acquired by the owners of Calon Ségur in the Médoc.