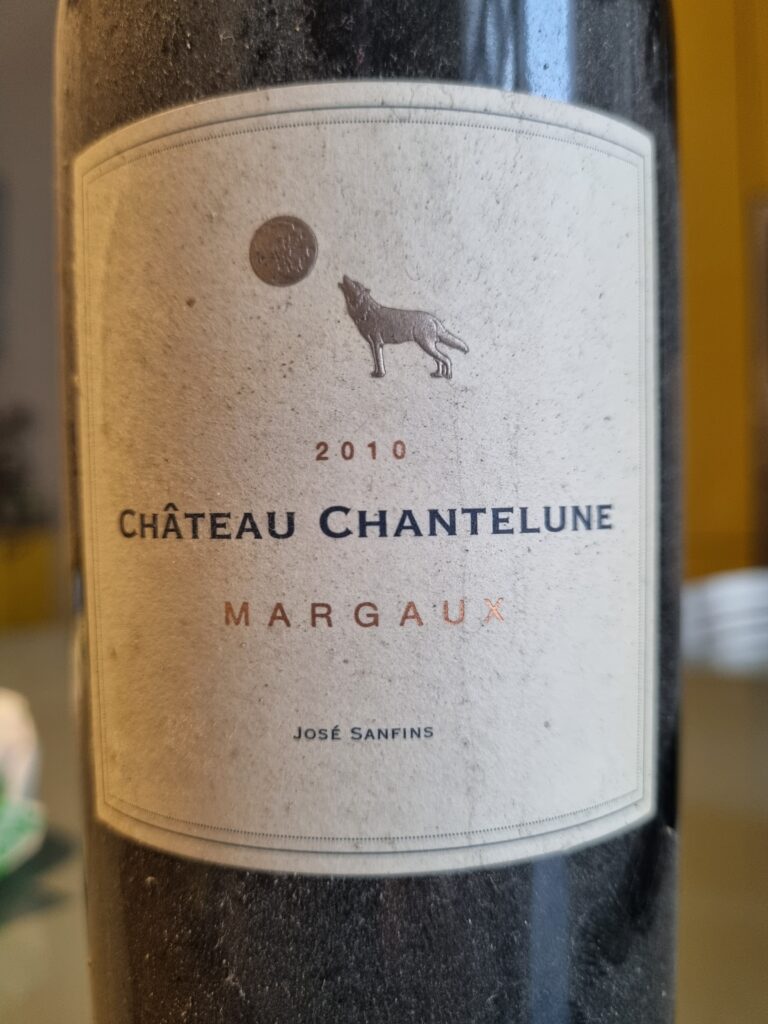 This itsy-bitsy (1.5 hectare) vineyard is owned by José Sansfins, the manager of third growth Château Cantenac Brown. The odd name (as portrayed on the label by a wolf baying at the moon) comes from a previous owner, a carpenter, who cut down the trees he needed when the moon was full in the belief that, in this way, the wood would never be attacked by insects or deteriorate. His vineyard was planted on the highest point in the Margaux appellation, in the commune of Soussans, on a bed of gravelly soil.  

I opened this wine expecting to find something serviceable, but nothing special. Boy, was I mistaken. I don't know if it's the vintage quality coming through more than anything else, but this wine was a beauty, as good, if not better, than most of the 3rd and 4th growth classified growths of Margaux. This was a streamlined wine of great finesse and a joy to drink. At age 13, it was in its early drinking window.
To give you an idea of pricing, a recent vintage, the 2020, can be purchased retail at 30 euros a bottle in France. Who says that serious Bordeaux has to be expensive?