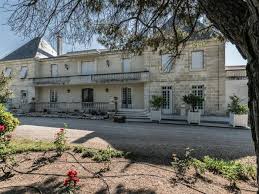 It is impossible to talk about Château d'Arcins without citing the Castel Group, the estate's all-important owners. Bordeaux-based Castel are the third biggest wine company in the world, with fingers in many other pies as well (beer, mineral water, sugar, flour, animal feed, etc.). Castel Frères is one of the largest négociants in Bordeaux, where they own some twenty châteaux, including a 50% share of Beychevelle and Beaumont (Suntory in Japan have the other 50%)I recently opened a bottle of 2016 Château d'Arcins and decanted it three hours before the meal to let it breathe and open up. I had bought the wine for about 16 euros in one of the Nicolas chain of shops – also belonging to Castel – the previous we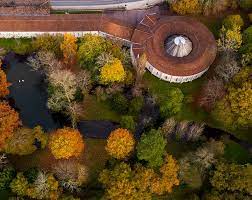 Many consumers of fine wine assume that, if small is beautiful, big must not be… How wrong they are! It's rather like the prejudice against négociant wines as opposed to estate-bottled wines. Castel may be a megafirm and Château d'Arcins huge, with 101 hectares of vines, but things need to be put into perspective. Since a typical domaine in Burgundy, producing several appellations, has a total of only 6-8 hectares, one might assume that a wine such as Château d'Arcins is "mass-produced and commercial". However, my experience showed this not to be true.
One of 249 crus bourgeois, Château d'Arcins is an AOC Haut-Médoc located in the middle of the tiny village of Arcins (population 530, and one pronounces the final "s") just north of Soussans, in the Margaux appellation. Grape varieties are 50% Cabernet Sauvignon and 50% Merlot. The other well-known château in the commune is Château Barreyres, another large Castel estate. The town is also famous for the Lion d'Or restaurant serving hearty regional cuisine and allowing clients to bring their own wine.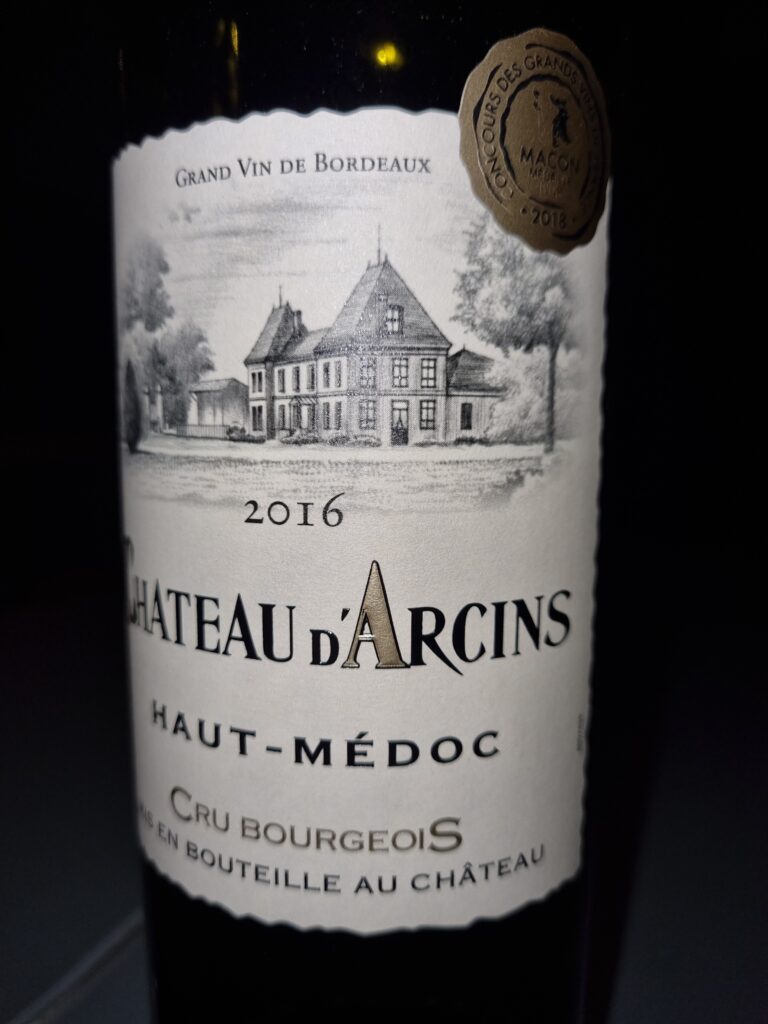 So, 2016 d'Arcins has a deep rich color with some diffuse browning on the rim. The nose shows ripe Cabernet Sauvignon aromas, especially blackcurrant, with subtle notes of cherry and vanilla. The wine is mouthfilling with good acidity and grip. It starts out fresh, soft, and deceptively easy-going, then developing a welcome austerity due to the tannin. While not extremely velvety, the tannin displays good texture that makes the wine serious, and shine at table. We are talking about a textbook Médoc from a fine vintage, with some character and excellent value for money. It is a pleasure to drink as of now, no need to wait.