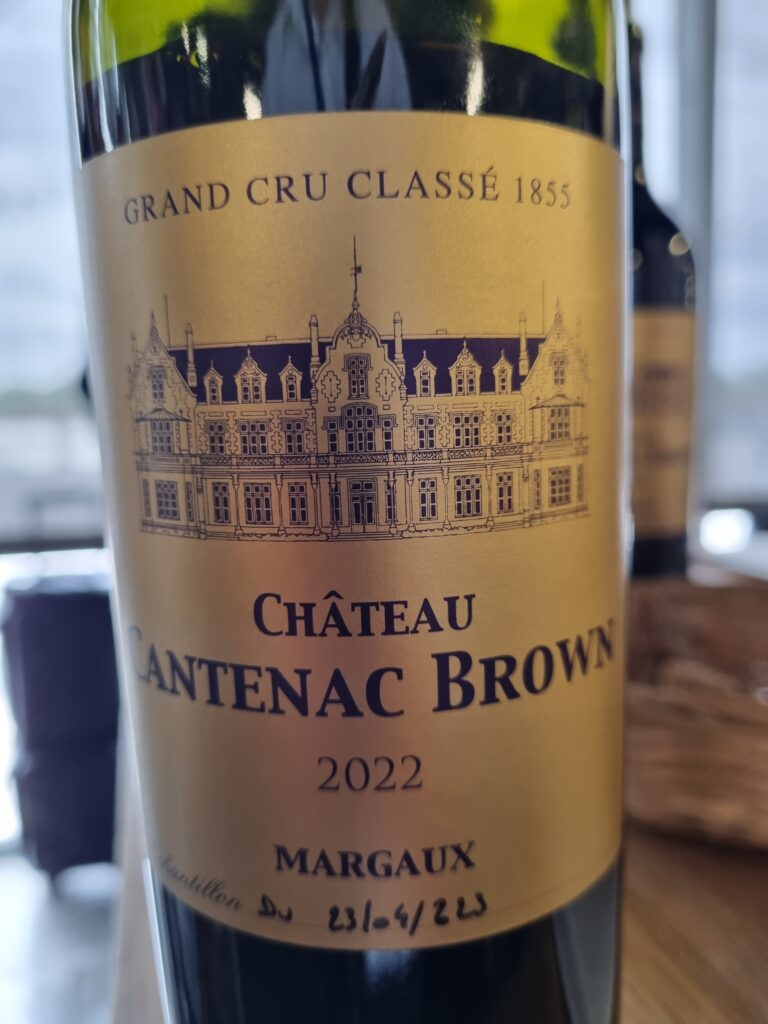 Angludet
N: Some unresolved vinification aromas, but refined Margaux magic there.
P: Ripe fruit with an oaky aftertaste. Narrow spectrum of flavours, but good profile and acidity. Finish a little tough and dry at the present time.
Good

Brane Cantenac
N: Oak overlaying lead aromas
P: Round, melts in the mouth. Fresh and natural. Develops well on the palate. Delightfully tangy. Good length. Fine compromise between modern and traditional styles. Very typical of its appellation. Great acidity. Brane is ascendant.
Good plus

Cantenac Brown
N: Pronounced sweet cherry aromas, along with ripe varietal Cabernet nuances.
P: Mouth-watering and poised with fine-grained tannin. Very well-made. This château appears to be coming up in the world thanks to a change in ownership.
Good plus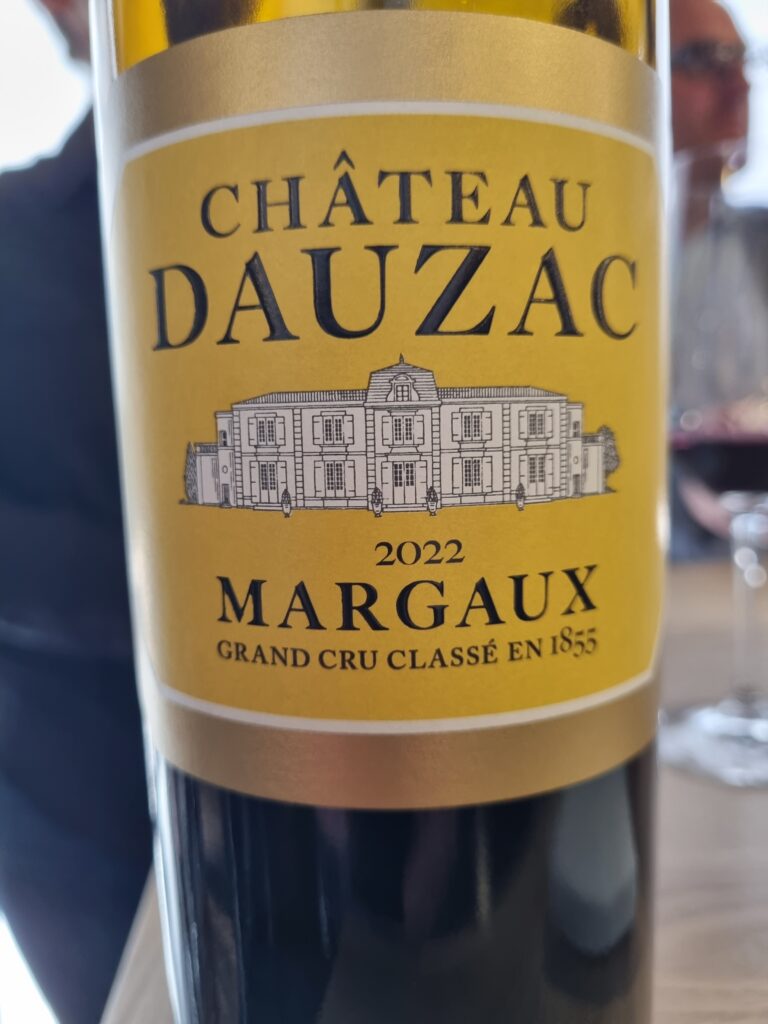 Dauzac
N: Ripe cranberry nose with good oak and a classic profile.
P: Raspberry with well-integrated oak and medium length. Fine balance with straightforward berry fruit and decent grip. A satisfasctory great growth in a good year, but not in the top tier.
Good.

Desmirail
N: More floral than fruity at this time. A little green.
P: Good sappiness, but that greenness come through on the palate as well, accompanied by brambly fruit. Odd balance.
OK

Giscours
N: Lovely subtle nose with definite floral overtones along with ripe berry nuances. Not profound at this stage.
P: Excellent ripe Cabernet (primary fruit) with refreshing acidity. Relatively long aftertaste and a slightly spirit side. Dependable.
Good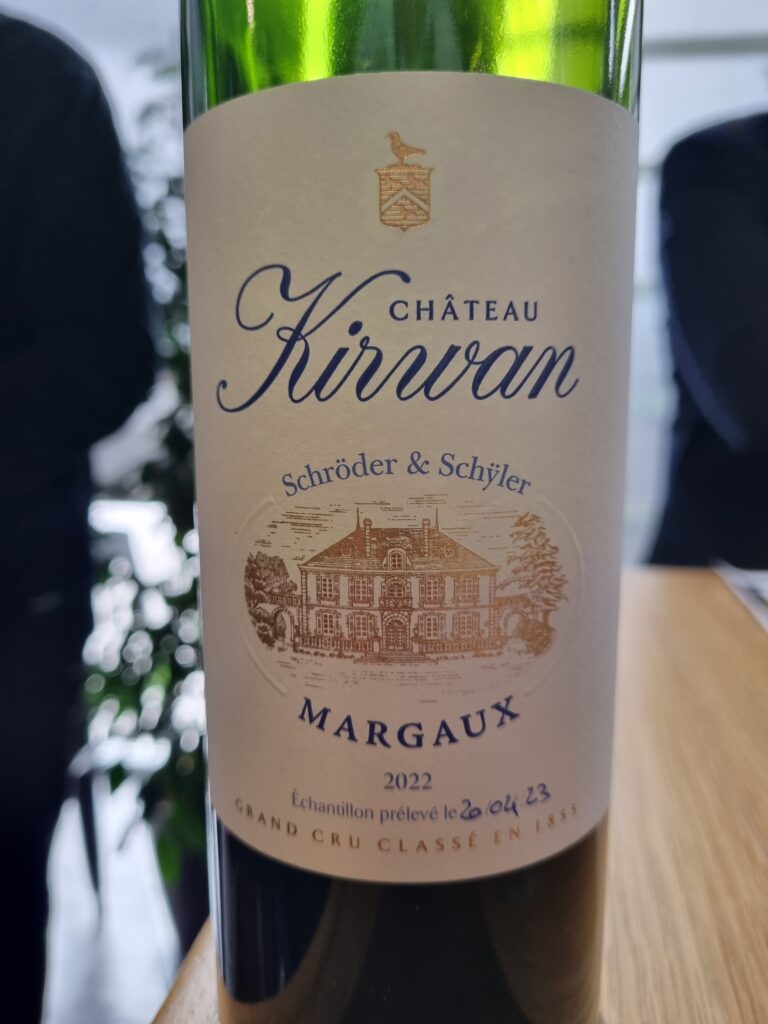 Kirwan
N: Licorice and spice. Very pure with a musky quality.
P: Chewy mouth feel with oak, briar, and cherry flavors. Obviously needs time to become more focused, but there's an intrinsic lack of balance meaning that this will never be one of the best of Margaux's ten third growths.
OK.
Lascombes
N: Rich upfront fruit
P: Something a little forced and artificial here, but nothing to actually detract from the wine. Change in ownership here and a new label harking back to the 19th century. We'll see if this estate will improve in the next few vintages.
Good.
Margaux
N: Redolent of violet, cedar, and blackcurrant with subtle minty nuances.
P: Impregnates the palate without brutalizing it. Wonderfully soft with superb tannin and a decidedly mineral aftertaste.
Very good.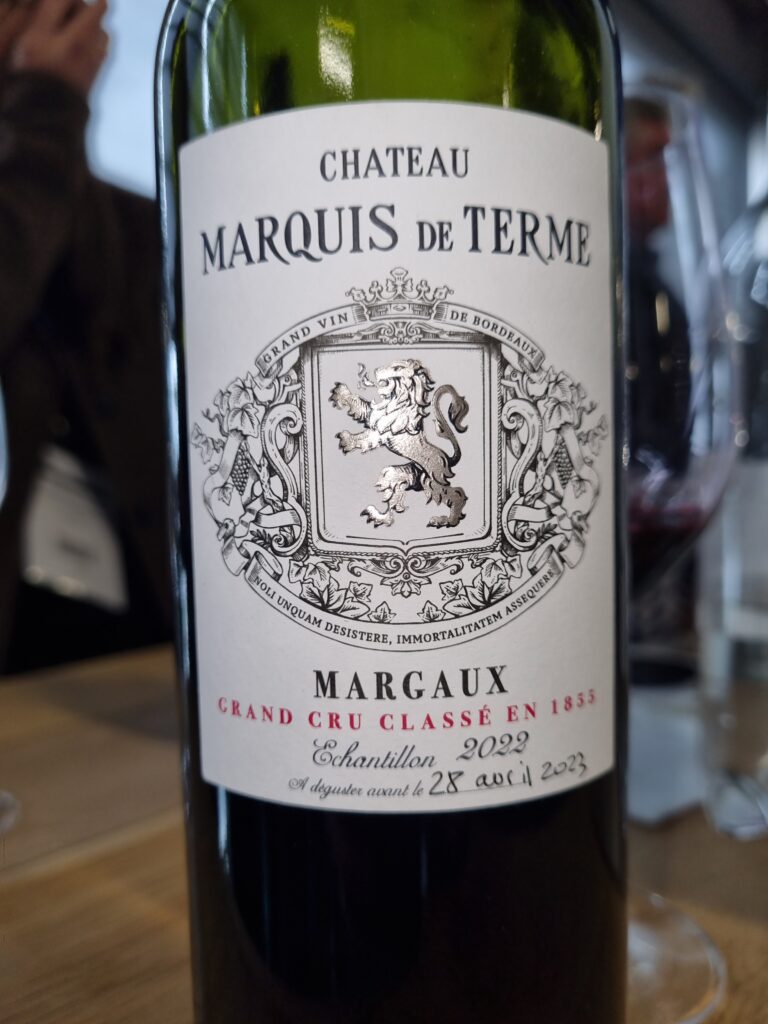 Marquis de Terme
N: Assertive ripe berry aromas that seem more typical of the Northern Médoc.
P: Good body. Fairly big wine. Solid, but lacks refinement. Dry finish that needs age to soften.
Good.
Monbrison:
N: Soft, perfumed, but muted. Good oak. Delicate and feminine.
P: Caresses the palate. Not a big wine but shows all the class of a great Médoc. Such finesse! Melts in the mouth. I'll be fascinated to see how this develops because from barrel it is ethereal and extremely classy.
Good plus to very good

Palmer
N: Pronounced wild berry aromas.
P: Seems low in acid. Showing candied fruit and dark chocolate flavors. Slightly confected. Hiding its light under a bushel at present, but all the signs of a great wine in the making are there. It's simply that this was not the ideal time to taste the wine. Nevertheless:
Very good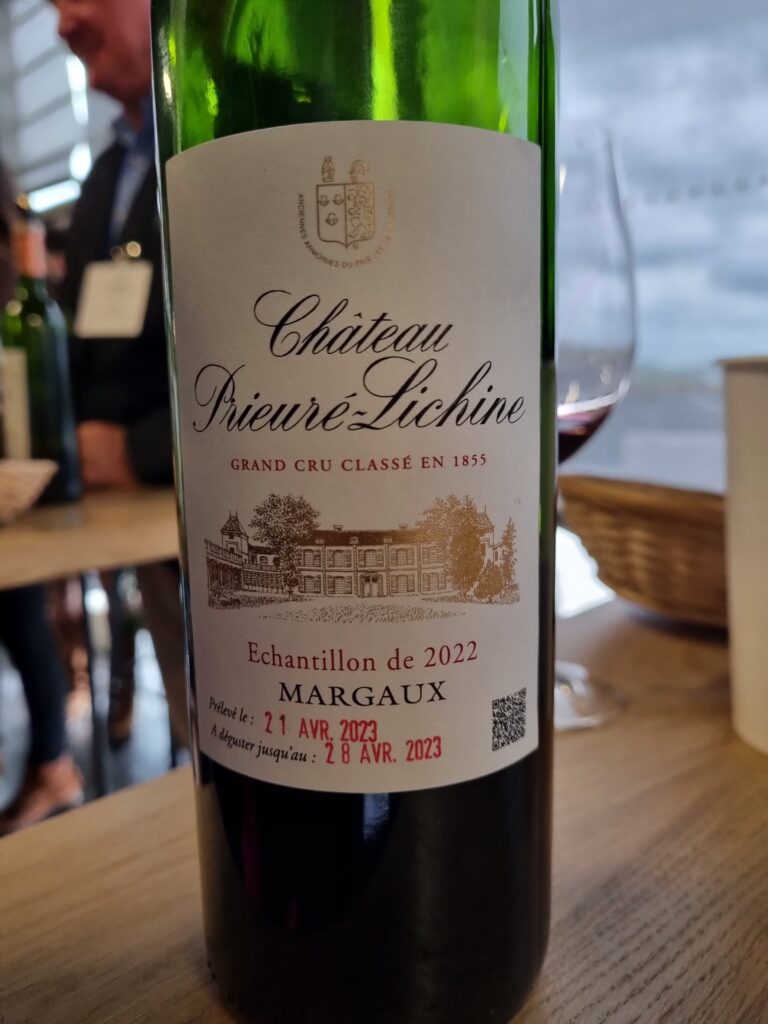 Prieuré Lichine
N: Truly lovely berry and berry blossom aromas. Almost Right Bank – or Burgundian – in its voluptuousness
P: Spreads out beautifully on the palate. Without being modern in style, and if it were not for the lovely tannins on the aftertaste, I might not have taken this for a Bordeaux. Slick tannin. An estate on the up-and-up.
Good plus

Rauzan Gassies
N: Fruity, but simple.
P: Good tannin reminiscent of tea. Well-constructed, but relatively short. More on a cru bourgeois level than a second growth one. Light on its feet, with good acidity, but lacks gravitas.
OK
Rauzan Ségla
N: Really very closed but fruit and chocolate notes lurking.
P: Rich, mouthfilling, almost too big for a Margaux. Quite delicious and thirst-quenching even so with candied blackcurrant. Soft, pure, and juicy, wears its heart on its sleeve.
Good plus.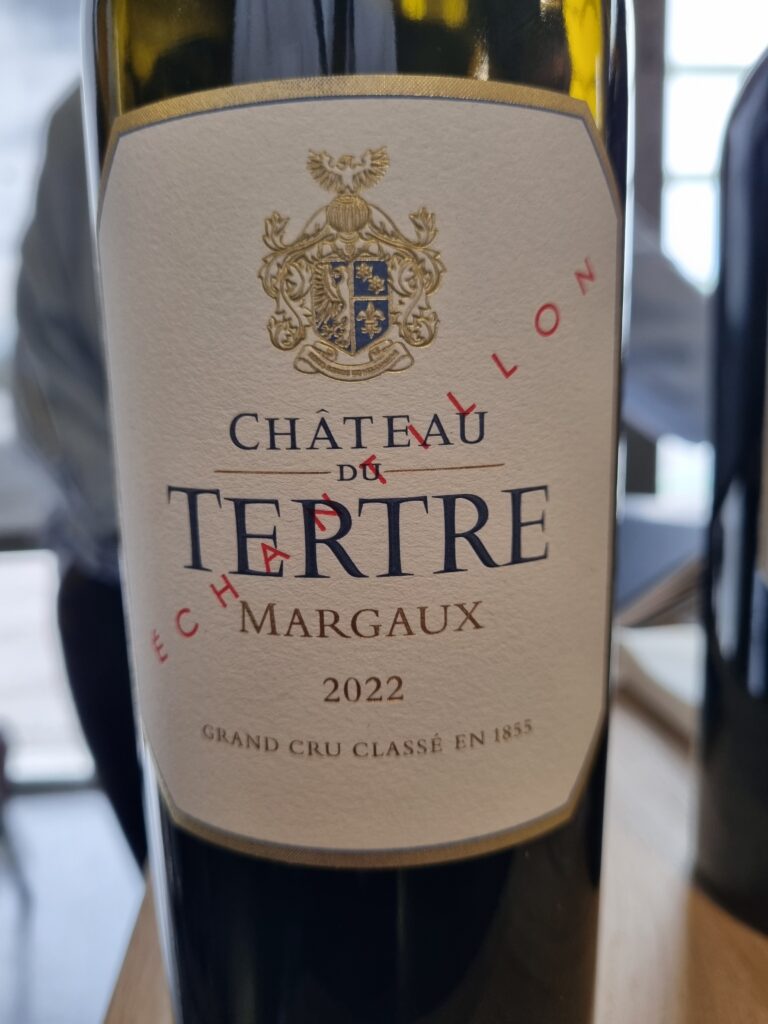 du Tertre
N: Combination of oak and fruit of medium intensity. Not very expressive at this point.
P: Seems sharp and monolithic on the palate, without the estate's customary elegance. The wine's sappiness and magic overwhelmed for now by the oak. Some black olive notes on the aftertaste.
The château was purchased last year by Les Grands Chais de France (the Helfrich family from Alsace)
Good