I haven't opened a 2005 in a while, but figured yesterday was the day for my bottle of 2005 Chasse Spleen to accompany a nice roast of beef.
This cru bourgeois (previously in the "exceptionnel" category, and now voluntarily outside the classification) is often considered an honorary great growth and frequently cited as the best wine of the low-profile Moulis appellation. Incidentally, Moulis is the second smallest appellation in Bordeaux, after Saint-Georges-Saint-Emilion, with 630 hectares of vines.
I've had mostly good experiences with Chasse Spleen, although I'm not a fan of their white wine.
For what it's worth, there's a quotation from Lamartine's "Le Lac" on the strip label for the 2005 vintage: "O temps ! Suspends ton vol, et vous, heures propices, Suspendez votre cours !"
Translation: " Oh Time! Pause in your flight, and you, happy hours, stop your race.
Chasse Spleen's odd name is said to have come from a comment from Lord Byron who, visiting, said that the wine "dispelled the spleen". The French verb "chasser" means to drive out or chase away.
THe château belongs to the Merlaut famiy, and is presently managed by granddaughter Céline Villars. The château building is beautiful and welcomes visitors.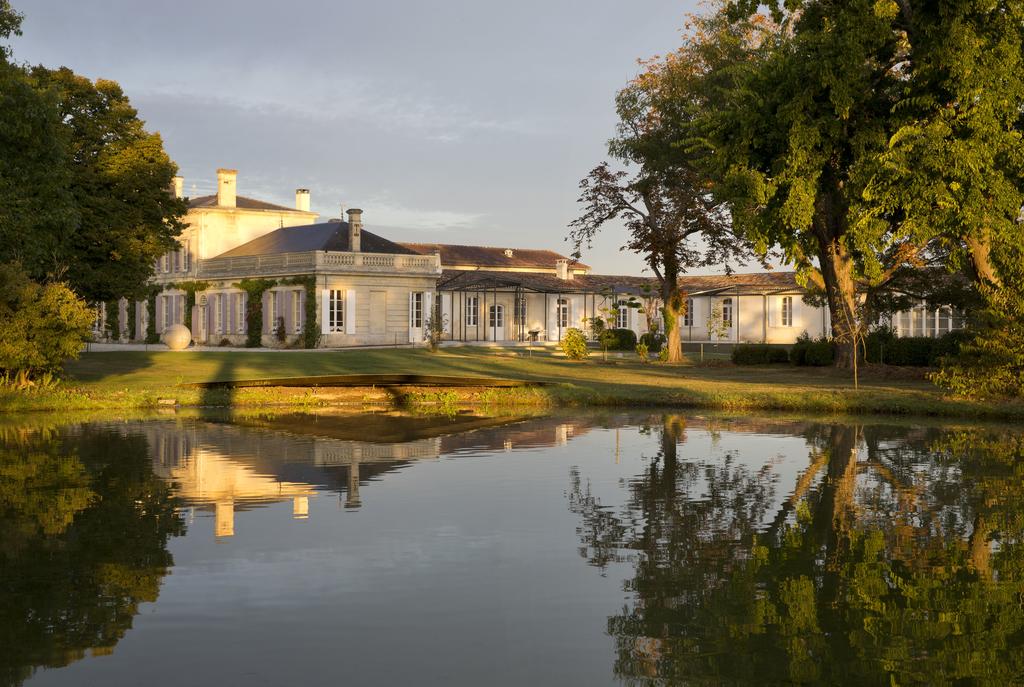 Decanted two hours before the meal, this 2005 proved to be a fine example of what the château can do. The color showed the wine's age, but seemed more youthful on the nose (hints of graphite and violet) and, especially, the palate. There was a delightful sort of double whammy here, staring off with a rich, voluptuous flavor, then going into an austere and frankly tannic aftertaste that made it particularly appetizing with red meat. This pronounced, but not unrelenting, tannin seems to be the hallmark of Chasse Spleen.
The notion of peak is hard to pin down and, of course, the question of personal preferences comes into play… While I believe this wine will improve with age, I also feel it shouldn't be kept too long because by the time the tannin further softens, the fruit will become more subdued. In the trade-off, I'd say 2005 Chasse Spleen should be ideal in 2025.
This wine was a joy to drink and it is always nice to see that the estates you considered stalwarts have maintained their standing.