Recap: wine châteaux in the Médoc and Sauternes regions were classified in 1855, and those in the Graves (even though all in the Pessac-Léognan appellation, estates there remain "Crus Classés de Graves") in 1953. Saint-Emilion introduced a new type classification in 1955 that broke with tradition in that it was decided from the very outset that it would be revised and updated every ten years.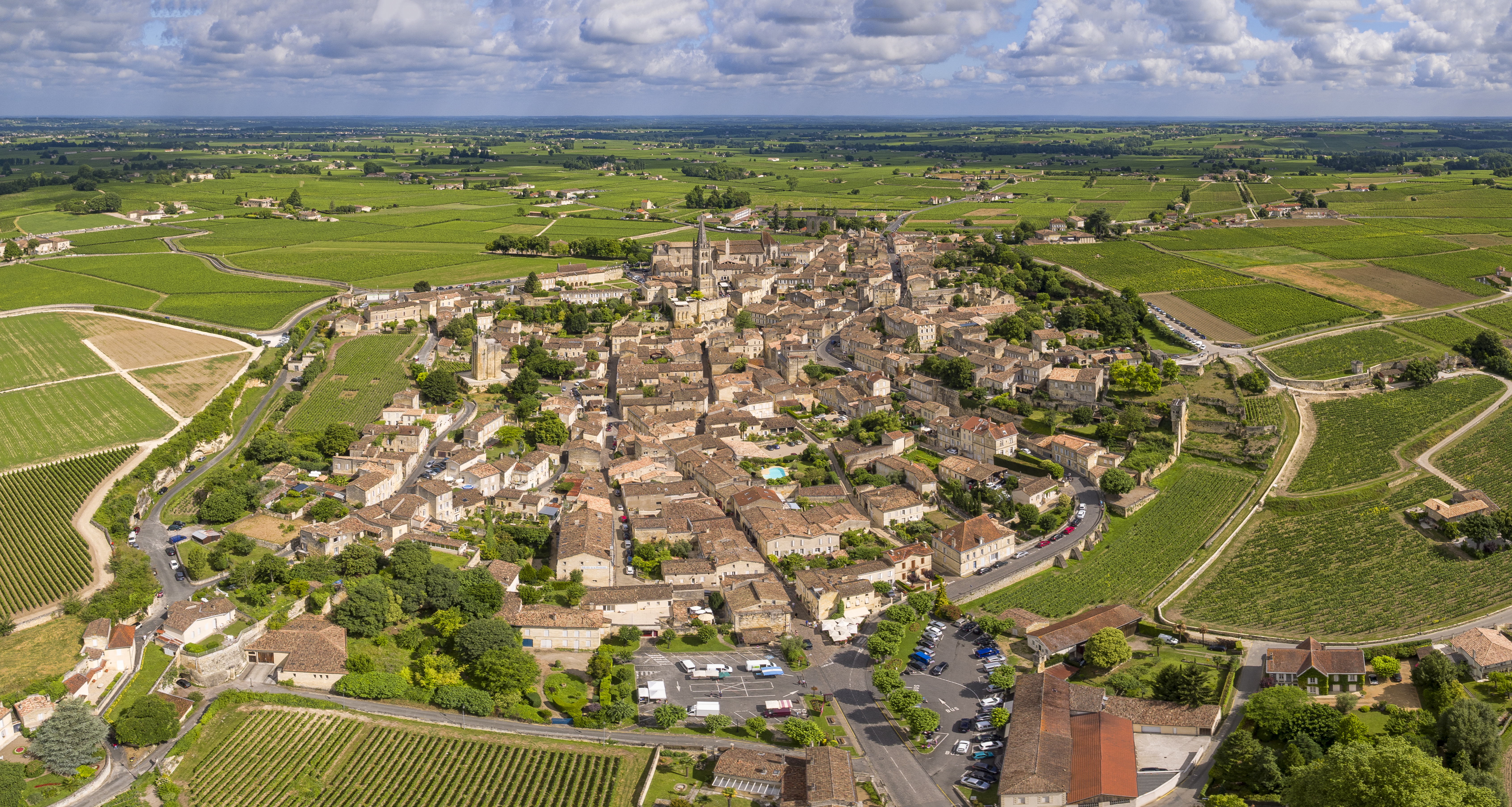 Well, the road to hell is paved with good intentions… In theory, this seemed like a wonderful idea, with newcomers able to climb the ladder and underachievers removed – as opposed to the other classifications set in stone. However, each new revision turned out to be a wrenching experience with long, drawn-out court cases and all sorts of ups and downs. This did a great disservice to the image of Saint-Emilion and its finest wines. The controversies reached a paroxysm in 2022 when three of the four Premiers Grands Crus Classés A (Ausone, Cheval Blanc, and Angélus) decided to withdraw altogether. There now remain only two in the uppermost tier: Pavie and Figeac – which finally, and deservedly, made it to the tip of the pyramid.

It had unfortunately got to a point where the Saint Emilion classification was openly derided and the situation became very unhealthy, with the criteria and functioning of the whole process heavily criticised (for instance, tasting accounts for only 50% of the final score, terroir just 10%, etc.). The waters are further muddied by the huge confusion that exists in the average consumer's mind between Grand Cru and Grand Cru Classé. For most people, these terms mean the same thing which, of course, they do not… In other words, the legal appellation for a classified growth is Saint Emilion Grand Cru, exactly the same as for an inexpensive unclassified wine.
And yet… After a great deal of turbulence, the classification has survived, warts and all, and châteaux still strive to belong to it. The amount of paperwork involved with applying is mind boggling, a bureaucratic nightmare that is nevertheless well worth it to those estates fortunate enough to be accepted. In other words, being classified still means something. In practice, it carries greater financial weight in terms of an estate's land value rather than the market price of its wine.

The Premier Grand Cru Classé category (A + B) now amounts to 14 estates, compared to 18 in 2012 . There are 71 Grands Crus Classés this year, as opposed to 64 in the previous classification. This represents a 10% increase, but is still fewer than the 75 châteaux in the original classification. .Overall, approximately half of candidates for the 2022 classification were not admitted. No estate included in the 2012 classification was demoted.
Those newly admitted GCC include Château Badette, Clos Badon-Thunevin , Château Boutisse, Château La Confession, Château Croix de Labrie, Château Le Croizille, Clos Dubreuil, Château Lassegue, Château Mangot, Château Montlabert, Château Montlisse, Château Rol Valentin, Clos Saint-Julien, Château Tour Baladoz, and Château Tour Saint Christophe. Happily, one château, Château Corbin Michotte, that had been downgraded, was reintegrated.

I am either little or totally unacquainted with several of these wines, and the new classification makes me want to get to know them better.

In a way that leaves Burgundians speechless, estates in Saint Emilion with different statuses have merged while retaining that which is most advantageous. Could you imagine a Grand Cru in the Côte de Nuits annexing a Premier Cru and rebaptizing it Grand Cru? Anyway, Pavie has absorbed Pavie-Decesse, Clos Fourtet annexed Les Grandes Murailles, Cheval Blanc added Quinault l'Enclos, etc.

Is the classification system in Saint Emilion back on track? In my opinion, it will never be fully so if the leading estates do not belong. However, none of the wrangling, recrimination, and litigation that were so much a part of the previous two classifications has surfaced so far. Perhaps this is due to the fact that no château included in the 2012 classification was rejected in 2022.

Premiers Grands Crus Classés

Château BEAU-SEJOUR BECOT
Château BEAUSEJOUR HERITIERS DUFFAU LAGARROSSE
Château BELAIR MONANGE
Château CANON
Château CANON LA GAFFELIERE
Château FIGEAC (A)
Château LARCIS DUCASSE
Château PAVIE (A)
Château PAVIE MACQUIN
Château TROPLONG MONDOT
Château TROTTEVIEILLE
Château VALANDRAUD
CLOS FOURTET
LA MONDOTTE

Grands Crus Classés

Château BADETTE
Château BALESTARD LA TONNELLE
Château BARDE-HAUT
Château BELLEFONT-BELCIER
Château BELLEVUE
Château BERLIQUET
Château BOUTISSE
Château CADET-BON
Château CAP DE MOURLIN
Château CHAUVIN
Château CLOS DE SARPE
Château CORBIN
Château CORBIN MICHOTTE
Château COTE DE BALEAU
Château CROIX DE LABRIE
Château DASSAULT
Château DE FERRAND
Château DE PRESSAC
Château DESTIEUX
Château FAUGERES
Château FLEUR CARDINALE
Château FOMBRAUGE
Château FONPLEGADE
Château FONROQUE
Château FRANC MAYNE
Château GRAND CORBIN
Château GRAND CORBIN-DESPAGNE
Château GRAND MAYNE
Château GUADET
Château HAUT-SARPE
Château JEAN FAURE
Château LA COMMANDERIE
Château LA CONFESSION
Château LA COUSPAUDE
Château LA CROIZILLE
Château LA DOMINIQUE
Château LA FLEUR MORANGE
Château LA MARZELLE
Château LA SERRE
Château LA TOUR FIGEAC
Château LANIOTE
Château LARMANDE
Château LAROQUE
Château LAROZE
Château LE CHATELET
Château LE PRIEURE
Château MANGOT
Château MONBOUSQUET
Château MONTLABERT
Château MONTLISSE
Château MOULIN DU CADET
Château PEBY FAUGERES
Château PETIT FAURIE DE SOUTARD
Château RIPEAU
Château ROCHEBELLE
Château ROL VALENTIN
Château SAINT-GEORGES (COTE PAVIE)
Château SANSONNET
Château SOUTARD
Château TOUR BALADOZ
Château TOUR SAINT CHRISTOPHE
Château VILLEMAURINE
Château YON-FIGEAC
CLOS BADON THUNEVIN
CLOS DE L'ORATOIRE
CLOS DES JACOBINS
CLOS DUBREUIL
CLOS SAINT-JULIEN
CLOS SAINT-MARTIN
COUVENT DES JACOBINS
LASSEGUE