The Union des Grands Crus de Bordeaux organizes a Weekend des Grands Crus every year in the city of Bordeaux as well as in the wine country. This is open to the general public and is a great way not only to taste 2 vintages of world-famous wines (one shared by all producers and another of their choice), but also to meet the château owners or their representatives.
https://www.ugcb.net/en/le-weekend-des-grands-crus-2023-0
I tasted the following wines in June 2023 :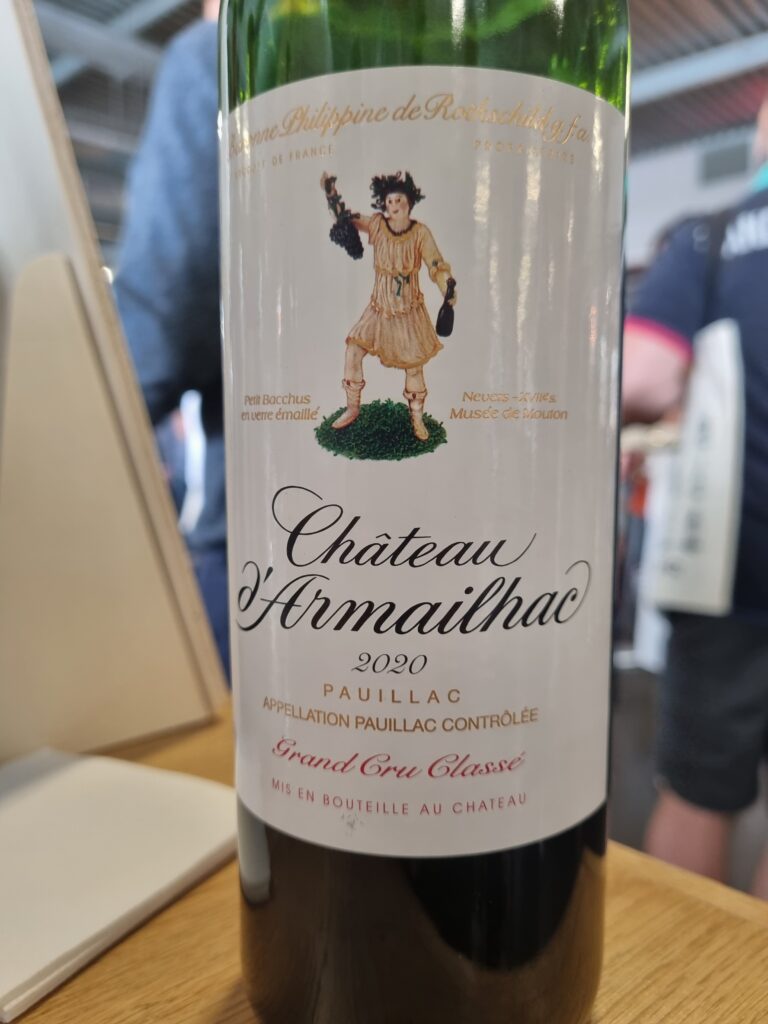 d'Armailhacq
N: Toasty oak with cherry/vanilla overtones.
P: Altogether more expressive on the palate. This is a big, strong, assertive, and virile Pauillac, but elegance and balance are there as well. Confirms the estate's recent improvement. Fresh, with great fruit, a long aftertaste dominated by blackcurrant, and black olive overtones on the tail end. Already very attractive and will make for fine mid-term drinking.
Good to very good.
Beychevelle
N: Discrete subtle bouquet with blackberry and throat lozenge aromas. Elegant.
P: Seems a bit thin at first, but this is a mistaken impression. Great quintessentially Médoc cassis flavors. Lively and buoyant. Not a big wine, but one with a fine backbone, as well as a refreshing and classic aftertaste.
Very good.
Branaire Ducru
N: Dark chocolate and blackstrap molasses. Subtle wildberry nose, but without much depth at this stage.
P: Starts out round and rich, but then shows surprising acidity for an unusual balance. Brambly. Good textured aftertaste with some leather nuances.
Good to very good.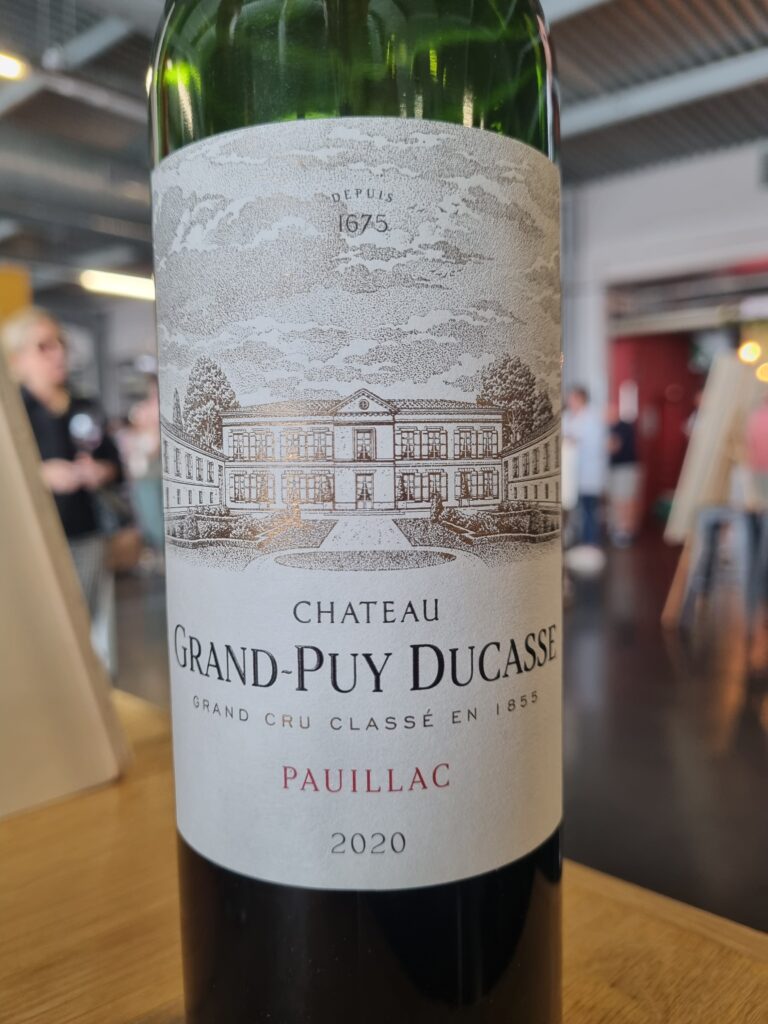 Grand Puy Ducasse
N: Roast coffee in spades! This overshadows the fruit. The nose is also a little green.
P: A big mouthful of wine. Chunky then acidic. Relatively unbalanced. Dry finish with some bitterness. I keep hoping this château will do better.
OK

Gruaud Larose
N: Surprisingly little oak. Fine berry fuit, fresh and, above all, understated. Needs time to open.
P: Far more expressive on the palate. Fresh, assertive Médoc fruit. Bright, with good length, albeit a bit dry and oaky at present. In the classic mold. A great reflection of its terroir.
Good to very good.
Haut Batailley
N: Soft, but reveals disappointingly little at this time.
P: Better on the palate. Rich, with a licorice flavor. Although not very impressive on the attack, the wine unfolds into a textbook Pauillac with a very good long brambly finish.
Good.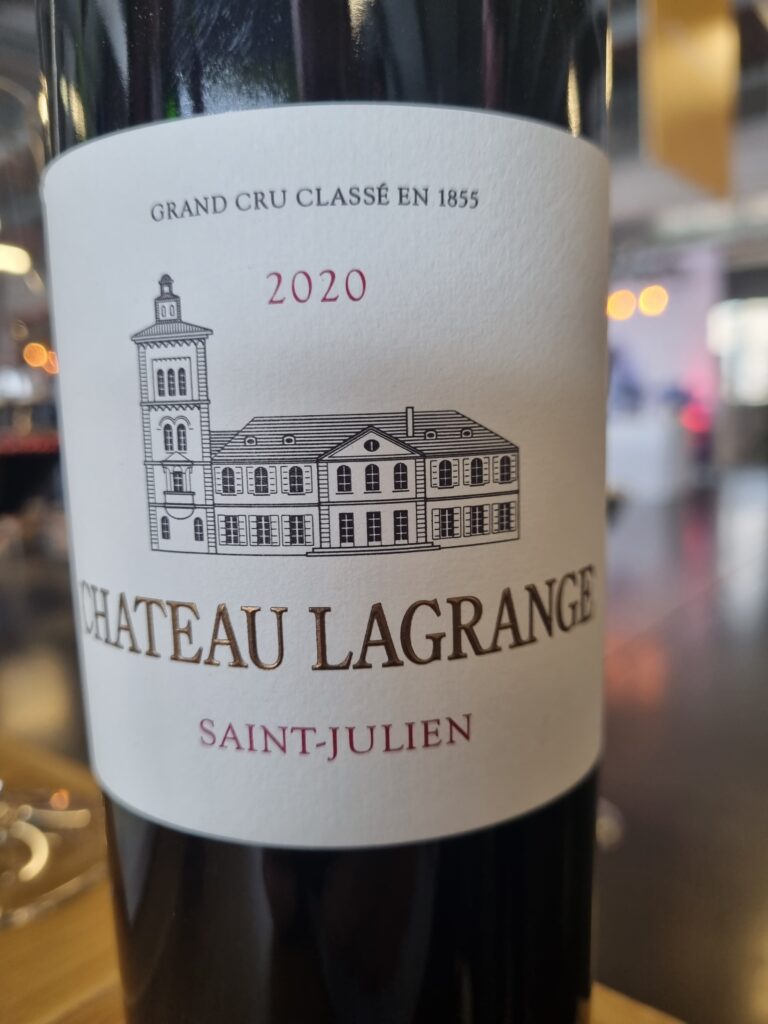 Lagrange
N: A little confected, with candied red fruit aromas. Not much there really, and one-dimensional.
P: Comes off better on the palate, but this is not one of the best Saint Juliens tasted. A little harsh and acidic. This acidity will help it to age, of course, but the wine ought to be smoother and richer. There's nothing wrong here, just nothing special.
OK
Langoa Barton
N: Very natural and unadulterated with far less oak than others. Understated. Not very forthcoming as yet, but with some notes of black cherry liqueur.
P: Thirst quenching. Pure, satisfying, and well-made, but curiously short. Well-made, just not outstanding in the context..
Good

Léoville Barton
N: Very low profile. Bit dumb, but what's there is promising. Ethereal and intriguing. Touch of mint and camphor.
P: Tight, resonant, pure, and with a long velvety aftertaste. Not rich, but will age beautifully. The fruit has been magnificently locked-in.
Very good, and one of the stars of this tasting.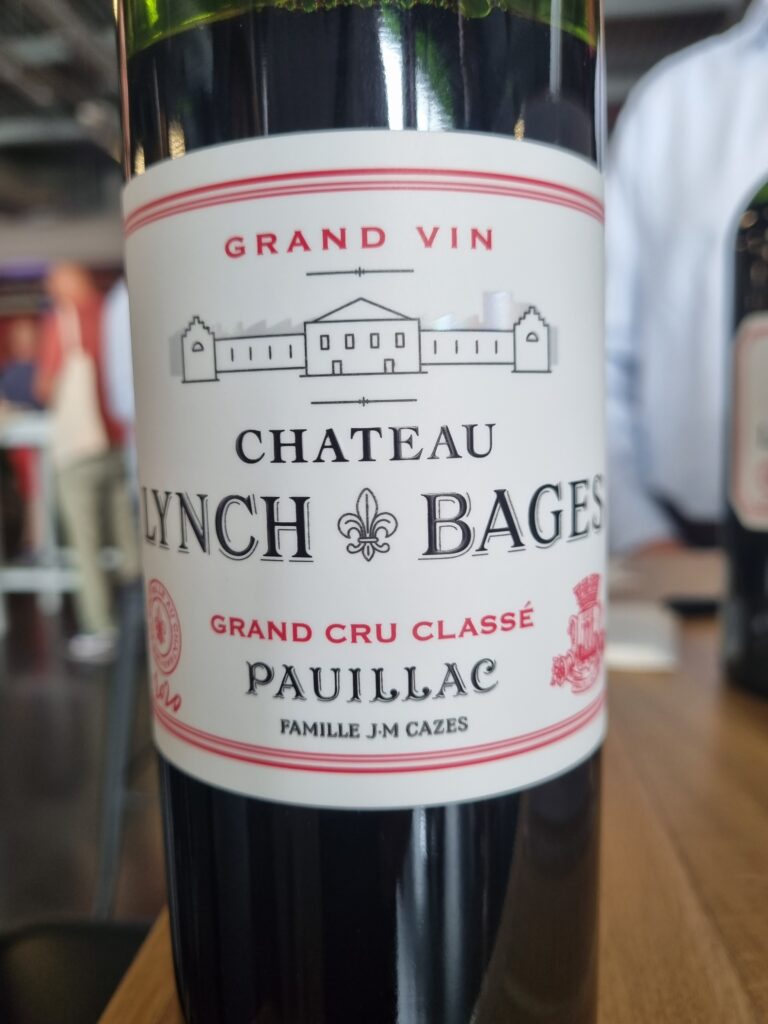 Léoville Poyferré
N: Fruit forward, fresh, very Cabernet nose. Some coffee/vanilla notes, but not overoaked. More black than red fruit.
P: Good acidity and raspberry flavor. Long tangy finish. Neither rich, alcoholic, nor top-heavy. Bit old-fashioned. Classic. The oak comes through more on the finish.
Very good.

Lynch Bages
N: In accordance with the château profile. Soft, pure, blackcurrant and black cherry aromas. Clean and precise.
P: Not a big wine, and the element of purity on the nose comes through on the palate. Good acidity reminiscent of a less-than-stellar year. Unusually, cedar more than oak flavors on the finish. Quintessence of cassis. Good grip, but a little short on the aftertaste. A feminine Lynch Bages?
Good to very good.

Pichon Baron
N: Sweet and concentrated, but not at all in a New World sort of way. Typical Pauillac bouquet featuring some cedar/cigar box aromas.
P: Lovely full-bodied mouthful of wine. Big, with a great velvety aftertaste showing just a little heat. Really tremendously long and fresh, with heaps of blackcurrant and a mineral finish.
Very good plus, perhaps my favorite wine of the tasting.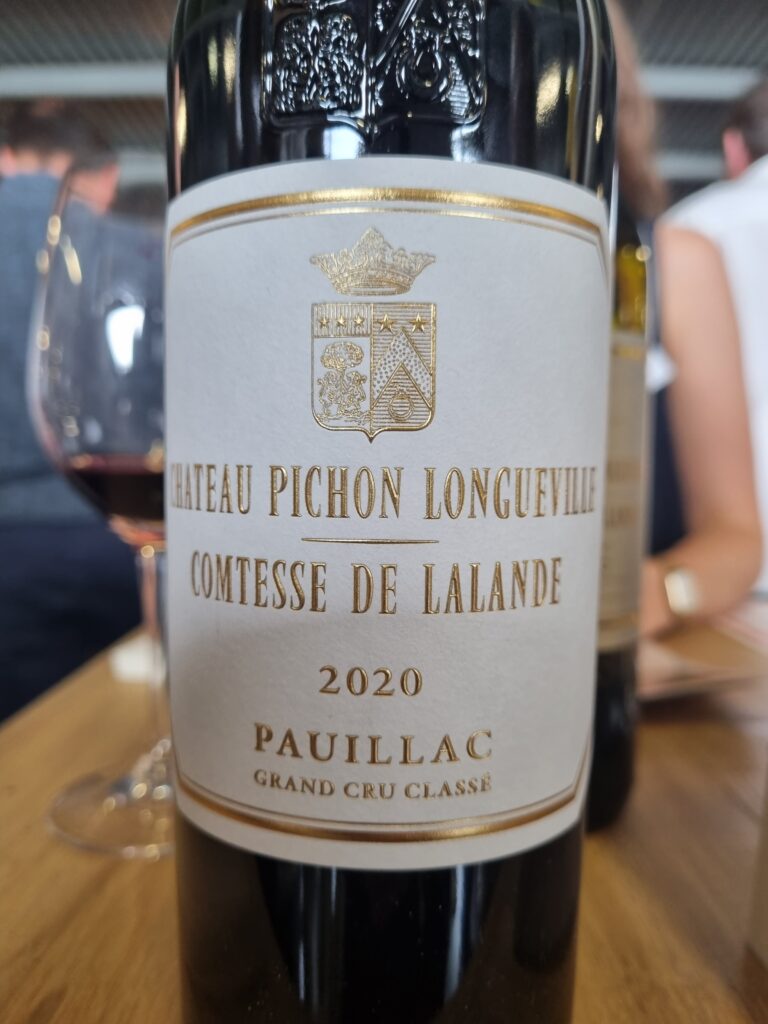 Pichon Comtesse
N: Meaty, with hints of maraschino cherry, and underdeveloped at this stage.
P: This vintage is strongly marked by Cabernet Sauvignon. Fine structure and a long velvety uncompromising aftertaste. Made to age for many years.
Very good.
Saint Pierre
N: Candied red fruit nose along with lovely evanescent black cherry. Seductive.
P: Open, upfront, and uncomplicated, in a popular commercial sort of ways. Bit hollow and halfway towards a modern style. Good value for money.
Good.

Talbot
N: Very toasty oak! Wildberry and forest fruit nose. Needs time and oxygenation to come out, which is why young wines in newly-opened bottles can sometimes give a misleading impression.
P: Big, chunky, and typical of its appellation. Long, slightly harsh aftertaste. Uncompromising. Fresh, but lacks softness and richness. Little weak on the middle palate. A strong, characterful Saint Julien. The long aftertaste redeems a relatively lacklustre wine. This is long with some black olive nuances.
Good.